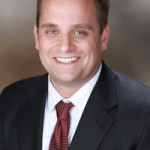 Daniel J. Gniadek, a Certified Public Accountant, has recently joined Rodman & Rodman, P.C. as Supervisor. Based in Newton, MA, Rodman & Rodman is an independent accounting and tax firm with a Renewable Energy and Cleantech specialty practice serving clients throughout the U.S.
In his new role, Mr. Gniadek will oversee the accounting staff who are responsible for tax preparation and tax planning for individuals and entities.  For three years previous to Rodman & Rodman, Mr. Gniadek was a Senior Tax Accountant in the personal financial management and income tax planning division of Summit Financial Corporation in Burlington. His experience also includes serving as a Tax Associate at BNY Convergex Group and BDO USA, LLP of Boston.
Mr. Gniadek holds a Bachelor of Science in Business Administration from Bryant University in Smithfield, RI and a Master of Science in Taxation from Northeastern University in Boston. He is a member of the American Institute of Certified Public Accountants (AICPA) and Massachusetts Society of Certified Public Accountants (MSCPA).
He is a resident of Braintree, MA. In his free time, he enjoys playing hockey and golf.
For three consecutive years, Rodman & Rodman has been named one of the "Best Accounting Firms to Work For" in Accounting Today.
About Rodman & Rodman P.C.
Founded in 1961 and listed in the Boston Business Journal's "Top 50 Firms," Rodman & Rodman, P.C. provides accounting, tax and business services to small and medium-sized companies. The Rodman & Rodman "Green Team" is a specialized green energy and clean technology accounting and tax services practice within Rodman & Rodman, P.C. that serves clients throughout the U.S.  The company is Green Business Certified. For more information, email info@rodmancpa.com, visit their website at www.rodmancpa.com or contact (617) 965-5959.
Daniel J. Gniadek, CPA, MST Joins Rodman & Rodman P.C. of NewtonRead More