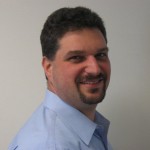 Damon, Topham & Company, LLC of Marshfield, a full service multi-disciplined firm of Certified Public Accounts, providing accounting, taxation, business development and financial services, has recently promoted Mark James Diodati, CPA to Audit Supervisor.
In his new role, Mr. Diodati will be responsible for managing projects, the budget and accounting staff. He will also oversee tax research, review tax returns and resolve complex tax and audit issues.
For two years previous, Mr. Diodati held the position of Senior Accountant at Damon, Topham & Company. He is a graduate of Thayer Academy High School in Braintree and holds a Bachelor of Science in Accounting and Finance from Northeastern University. He received a Master's degree in Accounting from Northeastern University as well. He is a Massachusetts Certified Public Accountant and a member of the Massachusetts Society of Certified Public Accountants (MSCPA).
"Mark's expert technical knowledge and analytical skills coupled with his ability to successfully manage a cohesive team made him the ideal candidate for Audit Supervisor," noted John Topham, CPA, CVA, founding partner of Damon, Topham & Company.
About Damon, Topham & Company
Damon, Topham & Company, LLC, are Certified Public Accountants and Business Development Advisors. Damon, Topham & Company was named as a 2011 FIVE STAR Wealth Manager and is part of that elite group which represents less than 3 percent of the wealth managers in the Boston area.
Utilize the "Damon, Topham Advantage"- go beyond the traditional services of auditing, accounting and taxation. Damon, Topham & Company provides business valuation, estate, individual and corporate tax planning and savings, financial planning, consulting and financing solutions. A full service multi-disciplined firm, Damon, Topham & Company has been serving the South Shore for over 20 years. Damon, Topham & Company, LLC, is located just off Route 139, 475 School St., Suite 8, Marshfield, MA. For more information, please visit the company's website at www.damtopcpa.com.