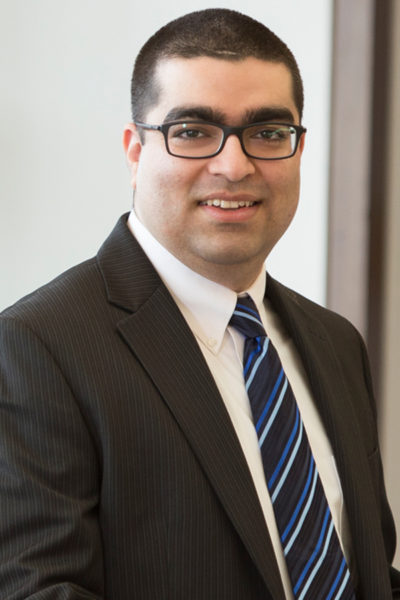 Rodman CPAs, a full service tax and accounting firm serving small, mid-market, and multi-generational companies throughout the greater Boston area, recently announced that Syed Hussain Ahmed has received certification as a Certified Public Accountant and has been promoted to Senior Tax Associate.
As a CPA and Senior Tax Associate, Ahmed is responsible for preparing individual and entity tax returns and identifying tax-planning opportunities. He specializes in high net worth individual, partnership, S-corp and C-corp taxation.
A resident of Natick, MA and a native of Pakistan, Ahmed joined Rodman CPAs in 2013 as a Staff Accountant. He holds a Bachelor of Commerce degree with an Accounting Concentration from the University of Karachi in Karachi, Pakistan. Mr. Ahmed also earned a Bachelor of Science in Accounting and Finance as well as a Graduate Certificate in Accounting from Bridgewater State University.
Ahmed has successfully completed the Uniform Certified Public Accountant (CPA) Examination developed by the American Institute of Certified Public Accountants (AICPA). He has passed the CPA Exam and fulfilled all of Massachusetts' licensing requirements.
In addition, Ahmed participates in Rodman CPAs outreach initiatives, such as volunteering to serve lunch at Rosie's Place and volunteering for a spring landscaping project at Camp Clark, an Old Colony YMCA sponsored recreation camp for children in Plymouth.
Named one of the largest accounting firms in Massachusetts by the Boston Business Journal, Rodman CPAs now has 13 CPAs at their firm.
About Rodman CPAs
Rodman CPAs provides tax advisory, accounting, and business strategy to small and mid-sized emerging and established businesses. Named one of the largest accounting firms in Massachusetts by the Boston Business Journal, Rodman CPAs offers an innovative and strategic approach with the personal touch of a smaller regional CPA firm. For more than 50 years, Rodman CPAs has been specializing in customized accounting and tax solutions that improve business performance, processes, financial operations, and information technology.
The firm serves as a true business partner, helping clients perform and succeed during each stage of the business lifecycle. As domain experts in alternative energy, the "Green Team" at Rodman CPAs works with renewable energy producers and businesses throughout the U.S. offering tax advisory, financial, accounting services, and Investment Tax Credit (ITC) studies.
Rodman CPAs is an independent member firm of BDO Alliance USA, which enables them to expand services to clients by accessing the resources of BDO USA, LLP and other Alliance members, ensuring greater flexibility, efficiency, and cost-effectiveness. For more information, visit http://www.rodmancpa.com or contact (617) 965-5959.
Waltham Accountant Receives CPA Certification and PromotionRead More