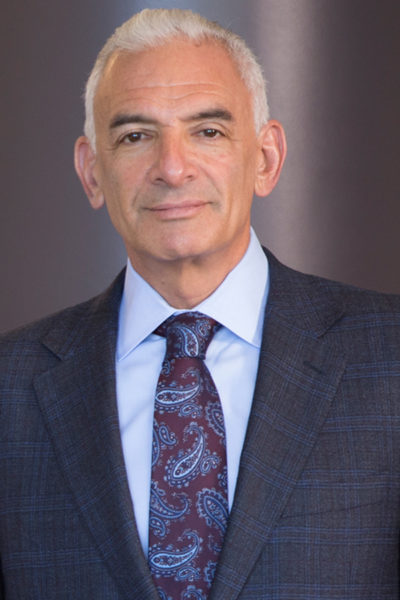 Steve Rodman, CPA, MST, CVGA, President of Rodman CPAs, has been appointed to serve on the Alliance Partners' Advisory Council (APAC) for BDO USA, LLP. Rodman CPAs, an independent member of BDO Alliance USA, is a full service tax and accounting firm serving small, mid-market, and multi-generational companies throughout the greater Boston area.
Steve Rodman has been appointed to APAC for a three-year term and serves as part of the representative group of senior leaders amongst their CPA and Business Resource Network (BRN) member Alliance Firms across the U.S. APAC provides input to BDO USA, LLP relative to the BDO Alliance USA Program. The overall goal of APAC involvement is to provide personal knowledge, insights and information to BDO for the purpose of enhancing the value of the BDO Alliance USA Program to its members. APAC provides input that is based on members' personal experience with the Alliance as well as the experience of their firms.
"I am honored to serve on BDO Alliance's advisory council," noted Rodman.
To learn more about BDO Alliance USA, visit www.bdo.com/about/bdo-alliance-usa.
VOP Practitioners
Rodman CPAs provide a full suite of services to better position companies for improved, sustainable profits and growth. The Rodman team is comprised of Certified Value Opportunity Profile (VOP) Practitioners who provide "actionable consulting" to assess the entire business enterprise and determine quality and risk ratings and current business value. Rodman's VOP methodology and process have a proven record of success. The process encompasses the extensive review of eight fundamental business areas and the development and implementation of a comprehensive plan for long-term sustainability and growth. To download the firm's VOP white paper, visit rodmancpa.com/business-consulting.
About Rodman CPAs
Rodman CPAs provides tax advisory, accounting, and business strategy to small and mid-sized emerging and established businesses. Named one of the largest accounting firms in Massachusetts by the Boston Business Journal, Rodman CPAs offers an innovative and strategic approach with the personal touch of a smaller regional CPA firm. For more than 50 years, Rodman CPAs has been specializing in customized accounting and tax solutions that improve business performance, processes, financial operations, and information technology.
The firm serves as a true business partner, helping clients perform and succeed during each stage of the business lifecycle. As domain experts in alternative energy, the "Green Team" at Rodman CPAs works with renewable energy producers and businesses throughout the U.S. offering tax advisory, financial, accounting services, and Investment Tax Credit (ITC) studies.
Rodman CPAs is an independent member firm of BDO Alliance USA, which enables them to expand services to clients by accessing the resources of BDO USA, LLP and other Alliance members, ensuring greater flexibility, efficiency, and cost-effectiveness. For more information, visit http://www.rodmancpa.com or contact (617) 965-5959.
Rodman CPAs President Appointed to BDO Alliance Advisory CouncilRead More