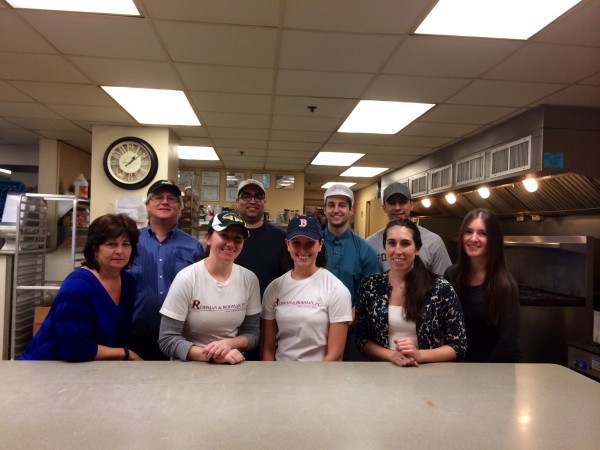 The Community Outreach team at Rodman & Rodman, P.C., an independent accounting and tax firm in Newton, MA, recently catered meals for three days at Rosie's Place, the Boston based women's shelter that provides housing, meals, education and support services.
Working under the supervision of Rosie's Place Dining Room staff, Rodman's Community Outreach team of nine prepared and served meals to approximately 150 women in need on each of the three days. Rodman also financially underwrote the cost of the nutritious meals.
"Catering and serving meals is their greatest volunteer need. A large part of Rodman & Rodman's company culture revolves around our Community Outreach Program, which encourages staff to give back and get involved by helping others," noted Steve Rodman, president.
He continued, "We were honored to be able to help out at Rosie's Place."
About Rodman & Rodman P.C.
Founded in 1961 and listed in the Boston Business Journal's "Top 50 Firms" and named Accounting Today's Best Accounting Firms to Work for, Rodman & Rodman, P.C. provides accounting, tax and business services to small and medium-sized companies. The Rodman & Rodman "Green Team" is a specialized green energy and clean technology accounting and tax services practice within Rodman & Rodman, P.C. that serves clients throughout the U.S.  The company is Green Business Certified. For more information, email info@rodmancpa.com, visit their website at www.rodmancpa.com or contact (617) 965-5959.
Rodman & Rodman's Community Outreach Team Caters Meals for Rosie's PlaceRead More