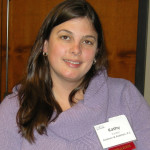 Kathy Parker, CPA, MST, a Partner at Rodman & Rodman, P.C. a full service CPA firm with a Renewable Energy and Cleantech specialty practice serving "green" clients throughout the U.S., served as a panelist at the 8th Annual Massachusetts Energy Summit on October 21, 2014 which was held at the DCU Center in Worcester, MA.
"Although 1603 cash grants have expired, Investment Tax credits, Solar Renewable Energy Credits, and other state and local incentives will continue to drive the growth of renewable energy in Massachusetts," said Parker.
The Mass Energy Summit brought together leaders from the energy sector and leading business executives from throughout the state. Ms. Parker, along with Craig W. Huntley, Founding Principal of Solect Energy and Briony Angus, Project Manager, Tighe and Bond served on the "Solar for the Commercial Customer" panel. Ms. Parker shared her expertise in renewable energy accounting and state and federal incentives with companies looking to implement solar to reduce energy expenditures. Topics of the discussion included financing options, lenders and investors, tax issues, and federal and state qualifications.
Keynote speakers at the event were Maeve Vallely Bartlett, Secretary, Executive Office of Energy and Environmental Affairs, Commonwealth of Massachusetts and Marcy L. Reed, President of National Grid, Massachusetts. The event featured six panels: Case Studies; Municipal Focus; Careers in Energy; State of the State; Solar for the Commercial Customer and National Grid, Smart Energy Solutions Program.
"We can assist companies that are looking to introduce solar to reduce their energy expenditures by providing sound strategies for the project, which include financing, federal and state incentives, renewable energy credits, entity/partnership structuring, and more," noted Parker.
Speaker's Bureau
Ms. Parker, along with Thomas Astore, CPA, JD, are recognized experts in renewable energy accounting and are available for speaking engagements. Mr. Astore and Ms. Parker have been guest speakers at numerous Cleantech industry conferences and forums. Most recently, Mr. Astore spoke about green market incentives on New England Real Estate Journal Radio with host Rick Kaplan and Eric Wilson. In addition to serving as a panelist at the 8th Annual Massachusetts Energy Summit, Ms. Parker spoke at "Banker & Tradesman's Renewable Energy Real Estate Conference" as well as at the "Renewable Energy Development Incentives and Financing Seminar" hosted by the Environmental Business Council of New England.
For more information about Rodman & Rodman, visit rodmancpa.com.
About Rodman & Rodman P.C.
Founded in 1961 and listed in the Boston Business Journal's "Top 50 Firms," Rodman & Rodman, P.C. provides accounting, tax and business services to small and medium-sized companies. Rodman & Rodman has been named one of the "Best Accounting Firms to Work For" in Accounting Today. The Rodman & Rodman "Green Team" is a specialized green energy and clean technology accounting and tax services practice within Rodman & Rodman, P.C. that serves "green" clients throughout the U.S.  The company is Green Business Certified. For more information, email info@rodmancpa.com, visit their website at www.rodmancpa.com or contact (617) 965-5959.
Rodman & Rodman Partner Serves as Panelist at MA Energy SummitRead More