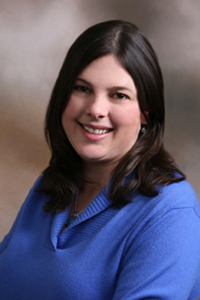 Rodman & Rodman, P.C., an independent accounting and tax firm with offices in Newton and Braintree, MA, has announced that Kathy Parker, CPA, MST, will be a feature panelist at the EUCI Renewable Energy Finance Conference in San Francisco on December 3-4. Visit www.euci.com
Ms. Parker is a founding member of the Rodman & Rodman "Green Team," a specialty accounting practice dedicated to providing alternative energy producers and other businesses that pursue energy efficiency initiatives with expert counsel and services in green energy tax, accounting, and business strategy. The team consists of experienced CPAs who are domain experts in alternative energy accounting and finances.
The EUCI Conference, "2013 Toolbox to Address the Uncertainty of Federal Incentives", will address the challenges and opportunities for renewable energy projects, as the funding landscape adapts to a post-tax subsidy environment. In addition, the conference will outline steps that can be taken to build a robust and liquid secondary market which provides efficient pricing and optimal solutions for those both seeking capital and supplying it. The forum will also present a timely opportunity for participants to gauge the impacts and implications of the U.S. congressional and presidential voting results on the future of renewable energy project finance. Visit http://www.euci.com/events/?ci=1769&t=O
"As federal subsidies for alternative energy begin to diminish or even disappear over the next several years, project developers may have to find new revenue models as well as new sources of capital," said Parker. "Proper corporate, project and partnership structuring as well as expert tax accounting will continue to play an important role in sustaining the health of this industry."
About Rodman & Rodman P.C.
Founded in 1961 and listed in the Boston Business Journal's "Top 50 Firms," Rodman & Rodman, P.C. provides accounting, tax and business services to small and medium-sized companies. The Rodman & Rodman "Green Team" is a specialized green energy and clean technology accounting and tax services practice within Rodman & Rodman, P.C. that serves "green" clients throughout the U.S. The company is Green Business Certified and has been named by "Accounting Today" as one of the "Best Accounting Firms to Work For" in 2010, 2011, and 2012. For more information, email info@rodmancpa.com, visit their website at www.rodmancpa.com or contact (617) 965-5959.