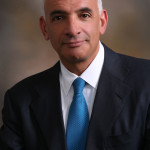 Rodman & Rodman, P.C. a full service CPA firm with a Renewable Energy and Cleantech specialty practice serving "green" clients throughout the U.S., is set to engage PV America expo attendees, March 9-10, 2015 at The Westin Boston Waterfront in Boston.
Rodman & Rodman's "Green Team" provides solar energy producers and other businesses that pursue energy efficiency initiatives, with expert counsel and services in renewable energy tax accounting and business strategy.  The firm's president, Steve Rodman CPA MST along with partners Kathy Parker CPA MST and Thomas Astore CPA JD, and Green Team marketing director, Katherine Bautze will be on hand at booth number 205 to speak with attendees.
"The success of the solar industry is driven largely by its ability to take advantage of federal, state and local tax incentives," said Rodman. "Our experienced Green Team CPAs are domain experts in renewable energy finances, tax credits, accounting services, and business strategies for cleantech companies involved in solar, wind, biomass, waste-to-energy, and energy efficiency projects."
Rodman & Rodman provides companies with a sustainable financial roadmap through expert partnership/corporate structuring for optimal tax benefit; grant qualification assistance and auditing; ongoing advisory services for federal, state and local tax incentives; and specialized strategic financial planning and management.
Rodman & Rodman is a charter member of the newly formed Mass Solar Coalition, which is an alliance of solar and clean energy organizations, businesses and solar and environmental advocates that share the goal of advancing solar energy in Massachusetts. They are members of the Northeast Sustainable Energy Association (NESEA), as well as members of New England Clean Energy Council (NECEC).
Most recently, Kathy Parker, CPA, MST served as a panelist at the 8th Annual Massachusetts Energy Summit.
To learn more about Rodman & Rodman, visit www.rodmancpa.com. For more information about PV America, visit www.pvamericaexpo.com.
About Rodman & Rodman P.C.
Founded in 1961 and listed in the Boston Business Journal's "Top 50 Firms," Rodman & Rodman, P.C. provides accounting, tax and business services to small and medium-sized companies. The Rodman & Rodman "Green Team" is a specialized green energy and clean technology accounting and tax services practice within Rodman & Rodman, P.C. that serves renewable energy clients throughout the U.S.  The company is Green Business Certified. For more information, email info@rodmancpa.com, visit their website at www.rodmancpa.com, email info@rodmancpa.com, or call (617) 965-5959.
Rodman & Rodman CPAs to Showcase Firm's Renewable Energy Practice at PV AmericaRead More