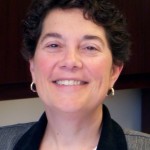 Old Colony Elder Services (OCES), the Brockton based regional agency that serves older adults and individuals with disabilities, has recently received a $3,500 donation for their Emergency Fund from Litecontrol Corporation of Hanson and Plympton.
Litecontrol Corporation's generous donation to the Emergency Fund will help provide funds for food, fuel, medication and other essentials to assist older adults and individuals with disabilities who are on a fixed income and in a crisis situation.
Every year, Litecontrol Corporation allocates funds to be donated to a local organization or cause that benefits the community.
OCES' Emergency Fund has helped hundreds of low-income older adults and individuals with disabilities, throughout greater Brockton and Plymouth County, to remain in their homes over the years. Historically, the number of older adults and individuals with disabilities in need greatly increases during the winter months, when home heating costs rise as the temperature drops.
"We are very grateful to Litecontrol for their generous donation. Our Emergency Fund enables us to meet the needs of older adults and individuals with disabilities who are in crisis or emergency situations that threaten their health or living status, and cannot be addressed through the use of any other resource.  These needs include fuel assistance, utility bill payments, short-term emergency shelter, medical transportation, medications, hot water heaters, food and more," noted Diana DiGiorgi, Executive Director of OCES.
About Litecontrol Corporation
For more than 75 years, Litecontrol has been the commercial lighting professional's leading partner in design. From its early innovations in wall/slot lighting, to today's advanced LED fixtures, Litecontrol remains committed to delivering the widest palette of tools and comprehensive services to maximize the power of lighting design and to minimize electric lighting's environmental impact. Litecontrol has facilities in Hanson and Plympton, MA. For more information, visit http://www.litecontrol.com.
About OCES
Founded in 1974, OCES serves 20 communities in Plymouth County as well as Avon, Easton and Stoughton. OCES is a private, non-profit organization located in Brockton and designated as one of 27 Aging Services Access Points (ASAPs) in the Commonwealth of Massachusetts. OCES' mission is to support the independence and dignity of elders and individuals with disabilities by providing essential information and services that promote healthy and safe living. The agency has 201 employees and operates more than 15 programs serving older adults, individuals with disabilities, their families and caregivers. For more information call (508) 584-1561 or visit www.oldcolonyelderservices.org.
Litecontrol Corporation Donates to Old Colony Elder Services' Emergency FundRead More