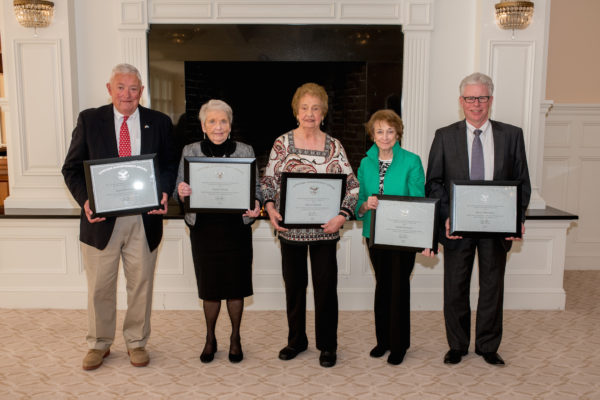 Old Colony Elder Services (OCES), the non-profit agency proudly serving older adults and individuals with disabilities throughout greater Plymouth County and surrounding communities, recently held an Appreciation Luncheon to honor their volunteers who generously donate their time to help others.
More than 300 people attended OCES' Appreciation Luncheon, which was held at Indian Pond Country Club in Kingston, MA. Vocalist Kathy Earabino provided entertainment.
During the luncheon, Diana DiGiorgi, Executive Director of OCES welcomed and thanked all of OCES' volunteers. Brenda Carrens, Volunteer Programs Manager and Nicole Long, Assistant Executive Director, presented the prestigious President's Lifetime Achievement Award to five volunteers: John Heinstadt, Evelyn Drake, Phyllis Martin, Doris Flecchia, and Joseph Mitchell.
OCES is a designated national Certifying Organization for the President's Volunteer Service Award (PVSA) Program, which is the premier volunteer awards program in this country. Volunteers must meet specific criteria in order to receive the President's Lifetime Achievement Award. Criteria include serving at least 4,000 hours; volunteer service hours can be accumulated through a variety of organizations throughout a volunteer's lifetime (including those organizations outside Plymouth County and Massachusetts.)
"It is our pleasure to present these volunteer leaders with the President's highest honor for their hard work, years of dedication and overall commitment to helping others and making the world a better place," said DiGiorgi.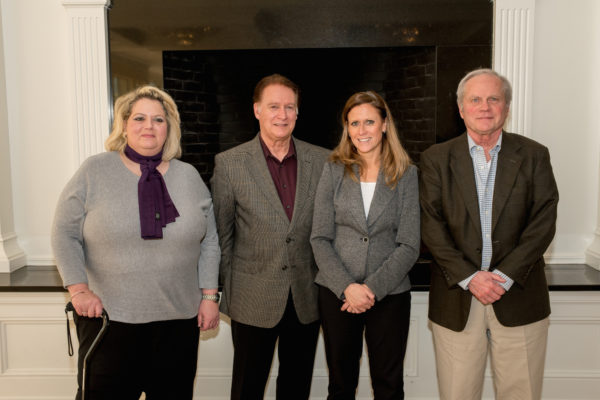 DiGiorgi also thanked OCES' Community Advisory Council – Mary Ellen Bavaro, John J. Lanzoni, Jr., Kristin Vokey Muratore, and Ronald Spring – who have supported and worked with the volunteer program for many years. OCES' Volunteer Coordinator, Jean-Marie Doyle made closing remarks.
OCES has more than 500 volunteers throughout greater Plymouth County and surrounding communities who give countless hours of service to older adults, individuals with disabilities and caregivers in the community. Anyone interested in volunteering, may contact Jean-Marie Doyle at 508 584-1561, extension 275.
About OCES
Founded in 1974, OCES proudly serves greater Plymouth County and surrounding communities. OCES is a private, non-profit organization headquartered in Brockton. OCES is designated as one of 26 Aging Services Access Points (ASAPs) in the Commonwealth of Massachusetts. OCES' mission is to support the independence and dignity of elders and people with disabilities by providing essential information and services that promote healthy and safe living. The agency has 235 employees and operates more than 15 programs serving older adults, individuals with disabilities, their families and caregivers. For more information call 508-584-1561 or visit www.ocesma.org.
Old Colony Elder Services Honors Volunteers at Appreciation LuncheonRead More