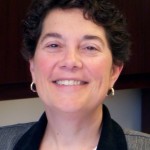 Wednesday, June 17, 2015 is "Senior Day" at the Brockton Rox!
Old Colony Elder Services (OCES), the Brockton based regional agency serving older adults and individuals with disabilities throughout the greater Brockton and Plymouth county area, is the exclusive sponsor of "Senior Day", offering discounted tickets to the Brockton Rox baseball game against the Torrington Titans on June 17th.
The teams are set to play at Campanelli Stadium at 1 Feinberg Way, Brockton. Gates open at 9 a.m. and the first pitch will be thrown at 10 a.m.  From 9 to 10 a.m. and between innings, fans can participate in fun activities such as Baseball Bingo, "Laughter Yoga" by Let's Laugh Today, T-shirt giveaways and playing catch on the field. The "Swinging Singers" will perform the National Anthem.
Seniors (age 60 and older) throughout the region may purchase $3 tickets (discounted from the regular $6 due to OCES' sponsorship) and enjoy special activities. The first 50 people to purchase tickets at the Brockton Council on Aging and the first 30 people to buy tickets at the stadium on the day of the event will get a free lunch courtesy of OCES.
For more information and to purchase tickets in advance, contact Janice Fitzgerald at the Brockton Council on Aging office located at 10 Father Kenney Way, Brockton, MA 02301 or call (508) 580-7811. For directions to Campanelli Stadium, visit www.brocktonrox.com.
About OCES
Founded in 1974, OCES serves 20 communities in Plymouth County as well as Avon, Easton and Stoughton. OCES is a private, non-profit organization located in Brockton and designated as one of 27 Aging Services Access Points (ASAPs) in the Commonwealth of Massachusetts. OCES' mission is to support the independence and dignity of elders and individuals with disabilities by providing essential information and services that promote healthy and safe living. The agency has 215 employees and operates more than 15 programs serving older adults, individuals with disabilities, their families and caregivers. For more information call 508 584-1561 or visit www.ocesma.org.
Old Colony Elder Services Sponsors "Senior Day" at Brockton RoxRead More