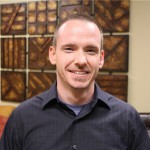 VoiceNation, the industry leader in live answering and virtual receptionist services trusted by more than 50,000 businesses worldwide, has recently appointed Jason Gazaway, a native and resident of Flowery Branch, as Marketing Communications Specialist.
Mr. Gazaway will oversee marketing communications around the offerings and features of VoiceNation, which includes the company's revolutionary opensource answering service software known as OpenAnswer, as well as VoiceNation's outreach program known as Georgia CALLS. Mr. Gazaway will be responsible for internal and external branding, project management, article and content development, social media, and raising awareness.
For five years previous to VoiceNation, Mr. Gazaway was Marketing and Brand Manager for CablesAndKits ecommerce company in Buford, overseeing brand strategy and development, social design, email marketing and content creation. Previous to that, he served as Director of Marketing Execution for 13 years at Crown Financial Ministries, a non-profit organization formally based in Gainesville, now located in Knoxville, TN. He attended Gainesville Sate College for Business Management and Communications.
A recognized speaker, Mr. Gazaway has led national webinars and sessions on customer segmentation and retention. He is a member of eMarketing Association and a former member of the Technology Association of Georgia.
He is very much involved in VoiceNation's volunteer outreach activities as well as those at 12Stone Church in Hamilton Mill. In his free time, Mr. Gazaway plays drums, enjoys sports, and for more than 15 years has been an avid runner of half marathons and 10Ks.
About OpenAnswer 
OpenAnswer is VoiceNation's revolutionary open source answering service software that provides a way for businesses and entrepreneurs who would not have been able to start a call center, to have the opportunity to do so at very little cost. For more information, visit www.voicenation.com/openanswer.
About Georgia CALLS
Georgia CALLS, is a re-entry program in partnership with the Governor's Office of Transition, Support & Reentry, the Georgia Department of Corrections and Phillips Transitional Center. Georgia CALLS works to make a lasting community impact by cultivating entrepreneurs and mentoring participants to be the CEOs of their lives. For more information, visit www.gacalls.org
About VoiceNation
VoiceNation is a leading provider of 24-hour live answering services and call center solutions. Named "Top Provider in Industry" by PC World, VoiceNation is positioned as a knowledge leader with innovations in pricing, service, and proprietary open source technology.
Over 50,000 businesses worldwide, including Comedy Central, Delta, Dunkin' Donuts, Rolls Royce, and StateFarm trust VoiceNation as their professional telephone answering service. Founded in 2002, VoiceNation is a privately-held company that invests heavy emphasis in staff development and community outreach opportunities. To learn more about VoiceNation, visit http://www.qualityansweringservice.com
VoiceNation Appoints Jason Gazaway as Marketing Communications SpecialistRead More