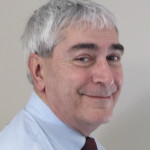 Revzon Consulting Group, LLC of Marshfield, MA, a consulting firm that provides trust and retirement services to financial service firms nationwide, has promoted Ron Casimiro to Vice President of EZ B Plan™ Sales.
Mr. Casimiro served as Revzon Consulting's Senior TPA Specialist for four years prior to his promotion. In his new role as VP of EZ B Plan Sales, Mr. Casimiro will oversee the company's EZ B Plan, which is a full-service, one-stop 403(b) for 501(c)(3) tax-exempt organizations, churches and public schools.
Mr. Casimiro has more than 20 years of product and industry experience in tax deferred annuities, qualified plan administration, qualified plan conversion and third party plan administration.  He holds a Bachelor of Science in Management and Marketing from Philadelphia College of Textile & Science, and completed the Pension Administration Program at Bentley University in Waltham.
Mr. Casimiro resides with his wife in Hull, MA.
About Revzon Consulting
Revzon Consulting Group, LLC is a multi-faceted firm focused on fulfilling the needs of the trust industry. Revzon Consulting provides financial service firms such as banks, trust companies, law firms, and investment advisors with a wide range of solutions to help meet business goals. Founded in 1997 by Les Revzon, Revzon Consulting has provided project management, retirement plan, personal trust, corporate trust, participant recordkeeping, trust operations, and compliance services to dozens of clients in the U.S. and Canada. Revzon Consulting Group is located at 465 Furnace Street, Suite 6 in Marshfield, MA. For more information, contact 781-740-1004 or visit www.revzonconsulting.com.
Revzon Consulting Group, LLC Promotes Ron Casimiro to VP of EZ B Plan SalesRead More