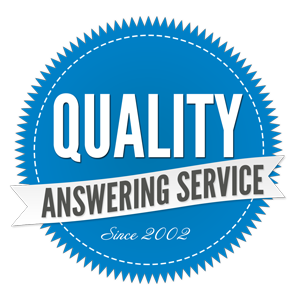 VoiceNation, a telecommunications leader in virtual PBX, voicemail, and innovative live answering solutions, has carved a niche in the small business sector and launched a dedicated Small Business Division to specifically cater to this fast growing client base. In addition, VoiceNation recently revamped their answering service for small businesses webpage to be more user-friendly for business owners.
VoiceNation's Small Business Answering Service division serves a wide variety of small businesses ranging from real estate firms, legal firms, medical and dental practices to general contractors, plumbing/HVAC, restaurants, property management firms, religious organizations and others.
The award-winning answering service provides tailored 24/7 live answering, customer support and help desk solutions for small businesses and their clients. VoiceNation's trained operators act as receptionists and screen calls, take messages, transfer calls, capture leads and process simple web orders. Since customer service and consumer satisfaction are key to small business success, VoiceNation helps guarantee customer satisfaction by responding to customers in an expeditious manner.
VoiceNation recently reached a significant milestone of 50,000 customers, due in part to their rapid growth within the small business sector. The company is the first to offer Instant Activation, which is especially valuable to small business. Instant Activation enables businesses to choose an answering service plan, complete the online setup wizard, and have a live receptionist answering their calls with their company name within seconds.
"I've been a satisfied client of (and cheerleader for) VoiceNation for the last year. I have, and will continue to recommend their services to anyone who can benefit from them," Stephen Posta of Bema Information Technologies.
According to Pastor Steve Babbitt of Spring Valley Community Church who also utilizes VoiceNation's small business services, "VoiceNation has ushered our organization into the virtual age. No more hassles with answering machines and fax machines. VoiceNation's world-class service makes it very easy for even a small organization like mine to be successful at keeping in touch. Thanks VoiceNation."
To learn more about VoiceNation's Small Business Answering Service, visit
http://www.qualityansweringservice.com/industries/small-business-answering-service.
About VoiceNation
VoiceNation is America's telecommunications leader in virtual PBX, voicemail, and innovative live answering solutions. Named "Top Provider in Industry" by PC World, VoiceNation provides live answering services and call center solutions utilizing the latest in proprietary technology to deliver high quality call answering services at the lowest cost to their customers. In this way, VoiceNation enables businesses of all sizes to compete in the marketplace with 24-hour availability that adapts to any situation.
Founded in 2002, VoiceNation is a privately-held company that serves customers including FEMA, Blue Cross/Blue Shield, Dell, AIG and the U.S. Coast Guard. The company also provides qualified non-profit, tax-exempt charities with access to voicemail, faxmail and other specialized communication services at reduced cost through their Care2Call outreach program.
To learn more about VoiceNation, visit http://www.qualityansweringservice.com.