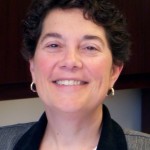 Old Colony Elder Services (OCES), the Brockton based regional agency serving older adults, individuals with disabilities and caregivers is sponsoring "It's About Time", a special workshop for family caregivers of older adults and grandparents raising grandchildren. This workshop is being offered in partnership with the Duxbury Council on Aging (COA). Funding is provided through a generous grant from the Tufts Health Plan Foundation.
The "It's About Time" workshop is a free event where family caregivers are taught techniques and strategies for managing their time, making meals and reducing stress.  This workshop will be held on Monday, July 14, 2014 from 11 a.m. to 1 p.m. at the Duxbury COA, 10 Mayflower St, Duxbury.  There is no cost to attend, but pre-registration is required.
"This is a fun and informative workshop for family caregivers that provides tips on making time for themselves. It's a supportive atmosphere of camaraderie where experts share techniques for time management and efficient cooking. The event is rounded out with engaging tips for relaxation from a yoga instructor," noted Diana DiGiorgi Executive Director of OCES. "Our goal is to help family members avoid burnout and remain physically and emotionally healthy while they provide essential caregiving services."
A complimentary chef-prepared lunch, free companion book and raffles are all included. Pre-registration is required. Contact Rochelle Sugarman, (508) 584-1561 extension 312.
About OCES
Founded in 1974, OCES serves 20 communities in Plymouth County as well as Avon, Easton and Stoughton. OCES is a private, non-profit organization located in Brockton and designated as one of 27 Aging Services Access Points (ASAPs) in the Commonwealth of Massachusetts. OCES' mission is to support the independence and dignity of elders and individuals with disabilities by providing essential information and services that promote healthy and safe living. The agency has 179 employees and operates more than 15 programs serving older adults, individuals with disabilities, their families and caregivers. For more information call (508) 584-1561 or visit www.oldcolonyelderservices.org.
It's About Time – Fun Workshop Teaches Caregivers How to Relax and MoreRead More