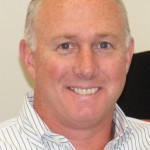 An average household of four uses about 400 gallons of water per day. From showers and toilets to washing machines, dishwashers and more, that's a lot of water. But, if you have a leak or have to wait for your water to heat up, you may be using many more gallons and paying dearly for them on your water bill.
Winters Home Services, an award-winning provider of plumbing, heating, cooling, and drain services to residents throughout the greater Boston area, offers helpful plumbing tips to save water and money:
Repair leaks promptly – If you have a leaky faucet, toilet or pipe in your home, fix it immediately before it becomes a much bigger and more expensive problem. Even if it's a slow leak, such as a dripping faucet, it can account for more than 10 percent of your water usage.
If you don't know if you have a leak, your water meter readings can provide the clue. When water is not in use, check the meter twice in a two-hour time span. If the readings change, then there is a leak somewhere in your home.
If you can't determine the source of the leak but your meter readings indicate you definitely have one, call in a professional plumber. You may have a leaky pipe behind a wall, and if left alone, will cause extensive damage that ruins the drywall, deteriorates the framing over time and causes mold growth. A leaky pipe is also an early sign of a burst pipe, which will result in greater damage to your home.
Stop a running toilet – A running toilet can cost you hundreds of dollars and is a major contribution to a costly water bill. It is generally the result of broken internal parts. It could be that a simple repair on the valves is needed, or there could be a larger issue.
"Many people think that showering or doing laundry uses the most water, but actually, the toilet accounts for the largest use of water in a home. If you have a leaky or running toilet, your water bill can skyrocket," explained Tim Flynn, owner. "If you hear the toilet running or it flushes slowly or overflows often, get it checked out right away. Clogged drains waste water as well and can become a major problem."
Waiting for hot water – If you turn on the sink or shower and wait anywhere from 30 seconds to over a minute for the water to heat up, precious gallons of clean water go down the drain. You are paying for that water to get hot while it runs. Consider replacing your traditional storage water heater with a Tankless Water Heater or installing a Hot Water Recirculating System. Recirculation pumps will get the water to the faucet faster and keep it hot in the line longer. They usually cost approximately $1000, which can be recouped in about two and a half years. Either system will ensure immediate delivery of hot water when you need it and provide significant water savings.
Winters Home Services shares plumbing tips in a number of videos on their website. Learn more about fixing a leaky faucet, testing your toilet for leaks and more by viewing Winters' videos at www.wintershomeservices.com/videos.php.
Homeowners in need of professional plumbing and drain repair/service, call 866-482-7586.
About Winters Home Services

Winters Home Services is an award-winning service company based in Cambridge, Massachusetts, specializing in plumbing, heating, cooling, and home monitoring services. Offering the first-to-market CarePlus Home Monitoring Program and lifetime guarantees on many of their services, the company focuses on high quality workmanship and consistent world-class customer service. Winters Home Services promises to fulfill the needs of every customer with a sense of urgency, ensuring comfort, safety and well-being.
Winters Home Services is one of the largest residential plumbing companies in the greater Boston-area with a large fleet on the road and a full staff of licensed and insured plumbers and technicians. Tim Flynn, owner, was recently named a Boston Power Player, helping Boston residents meet their real estate goals. Flynn has shared plumbing, HVAC and home monitoring tips on New England Real Estate Journal (NEREJ) Radio, Boston.com Real Estate Talk Boston and WPLM-FM 99.1. For more information, call 866-482-7586 or visit www.wintershomeservices.com.
Winters Home Services Offers Homeowners Helpful Plumbing Tips to Save Water & MoneyRead More