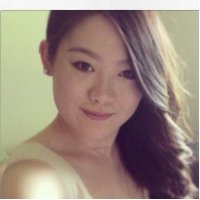 Winters Home Services, one of the largest providers of plumbing, heating, cooling and air quality services to residents throughout the greater Boston area, has recently appointed Molly Chen as Marketing Coordinator.
In her new role, Ms. Chen will coordinate all marketing efforts and oversee administrative staff and vendors. She will be primarily responsible for marketing and advertising campaign development, budgeting, sales forecasting, data research and compilation.
Ms. Chen is a 2013 graduate of the University of Massachusetts Amherst and holds a Bachelor of Arts in Communication. Prior to joining Winters Home Services, Ms. Chen was employed as an Administrative Assistant at Comark, LLC of Medfield.
She has served as an advertising intern for The Marble Collection in Lakeville as well as a viral marketing intern at Arts Promo in Shutesbury. Prior to that, Ms. Chen was a Customers Service Representative at UMass Amherst Financial Aid Services for four years.
"Molly will direct our marketing efforts and ensure they support our mission. Molly's knowledge, attention to detail and ability to coordinate a number of projects simultaneously make her a great fit for our team," Tim Flynn, president of Winters Home Services.
About Winters Home Services
Founded in 1994, Winters Home Services is an award-winning service company based in Cambridge, Massachusetts, specializing in plumbing, heating, cooling, drain cleaning and air quality services. Offering 24-hour emergency services and lifetime guarantees on many of their services, the company focuses on high quality workmanship and consistent world-class customer service. Winters Home Services promises to fulfill the needs of every customer with a sense of urgency, ensuring comfort, safety and well-being.
Winters Home Services is one of the largest residential plumbing companies in the greater Boston-area with 20 trucks on the road and a full staff of licensed and insured plumbers and technicians. For more information, call (617) 776-5950 or visit wintershomeservices.com.