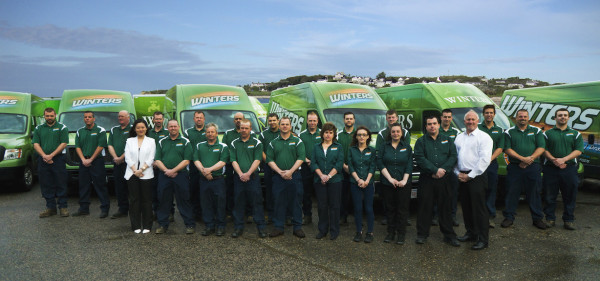 Winters Home Services of Cambridge, an award-winning provider of plumbing, heating, cooling and drain cleaning services to the greater Boston area, has become a contributor to the Billy Falasca Scholarship Foundation.
The Billy Falasca Scholarship, established by the Falasca Family and Friends with support from Winters Home Services, recognizes young people who have demonstrated a spirit of volunteerism to children with disabilities.
The Medford Invitational Tournament, Inc. (MIT), is awarding two Billy Falasca Scholarships in memory of William "Billy" Falasca, who was a member of MIT's Board of Directors and founder of MIT's Challenger Day. The Challenger Division of Little League Baseball is a unique part of the organization that provides children with physical and mental disabilities the opportunity to play baseball. On Challenger Day, over seventy Challenger Athletes and their families are invited to take part in a unique Little League championship experience.
Billy Falasca Scholarship Criteria
To meet the scholarship's criteria, a candidate must be a resident of Medford or Malden; must be a graduating high school student advancing his/her education in college, the trades, or military service; must demonstrate a "Spirit of Volunteerism" that involves children with mental and physical disabilities; and must submit a complete application to the scholarship selection committee by June 30, 2015.
Two, $1000 Billy Falasca Scholarships will be awarded at MIT's Ninth Annual Challenger Day on August 9, 2015 at the home of Malden Challenger Baseball, Bruce Field.
To learn more about the Billy Falasca Scholarship and to submit a scholarship application, visit www.mitbaseball.com.
About Winters Home Services
Winters Home Services is an award-winning service company based in Cambridge, Massachusetts, specializing in plumbing, heating, cooling, and home monitoring services. Offering the first-to-market CarePlus Home Monitoring Program and lifetime guarantees on many of their services, the company focuses on high quality workmanship and consistent world-class customer service. Winters Home Services promises to fulfill the needs of every customer with a sense of urgency, ensuring comfort, safety and well-being.
Winters Home Services is one of the largest residential plumbing companies in the greater Boston-area with a large fleet on the road and a full staff of licensed and insured plumbers and technicians. Tim Flynn, Winter's owner, was recently named a Boston Power Player, helping Boston residents meet their real estate goals. Flynn has shared plumbing, HVAC and home monitoring tips on New England Real Estate Journal (NEREJ) Radio, Boston.com Real Estate Talk Boston and WPLM-FM 99.1. For more information, call 866-482-7586 or visit wintershomeservices.com.