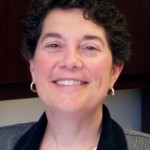 Old Colony Elder Services (OCES), the regional agency that serves older adults and individuals with disabilities throughout the greater Brockton and Plymouth county area, recently announced that they will be hosting the "CARES" Program, an Alzheimer's and Dementia Support Group facilitated by Hope Dementia & Alzheimer's Services.
The CARES program is for people with memory impairment and their care partners. The program begins Friday, September 11, 2015 and will be held on the second and fourth Friday of each month from 12:30 p.m. to 2:00 p.m. at OCES, 144 Main Street, Brockton.
CARES provides two separate support groups held at the same time, which provide information, guidance, and respite to care partners, and conversation and socialization for those with memory impairment. The caregiver support group is led by Alan Johnson, LICSW, Director of Community and Family Outreach at Hope Dementia & Alzheimer's Services. The support group for loved ones with memory impairment will be facilitated by Blue Hills Health & Rehabilitation Center.
"What makes this a special opportunity is that a separate group for loved ones with dementia will be held at the same time, providing respite while caregivers attend the support group," explained Diana DiGiorgi, Executive Director of OCES.
OCES co-sponsors the program with Hope Dementia & Alzheimer's Services and Blue Hills Health & Rehabilitation Center. CARES is funded by the Tufts Health Plan Foundation.
There is no cost to attend but registration is required. To register or for more information, call (508) 775-5656.
About OCES
Founded in 1974, OCES serves 20 communities in Plymouth County as well as Avon, Easton and Stoughton. OCES is a private, non-profit organization headquartered in Brockton and designated as one of 27 Aging Services Access Points (ASAPs) in the Commonwealth of Massachusetts. OCES' mission is to support the independence and dignity of elders and people with disabilities by providing essential information and services that promote healthy and safe living. The agency has 217 employees and operates more than 15 programs serving older adults, individuals with disabilities, their families and caregivers. For more information call 508 584-1561 or visit www.ocesma.org.
OCES Announces CARES Program, an Alzheimer's & Dementia Support GroupRead More