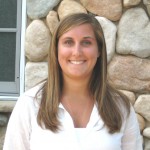 Mass Bay Spine & Sport Physical Therapy (MBSSPT) an orthopedic outpatient physical therapy practice in Marshfield has recently launched a new Medical Gym to help patients with health issues better manage their conditions and improve their overall health.
Located within MBSSPT's expanded space at 506 Plain Street, the Medical Gym is designed for patients with risk factors such as diabetes, high cholesterol, obesity, heart disease and other health issues who are serious about a personalized program that will help them better manage and improve their health. MBSSPT practitioners utilize exercise, behavior modification and nutrition to help patients obtain and maintain wellness. Courtney Boynton, a Certified Athletic Trainer, will oversee the Medical Gym.
Four key elements differentiate MBSSPT's Medical Gym: all patients receive medical oversight; the practitioners communicate with the patient's physician; patients are guided by credentialed experts in exercise physiology and kinesiology (body movement) and there is greater accountability with regard to successful outcome.
The Medical Gym offers a custom program with a limited number of memberships. There are two options for membership – a month-to-month membership or a close-guided, 12-week session membership.
"Our Medical Gym programs help patients accomplish the goals of strength, weight loss and better movement. Our equipment is functional so members won't be overwhelmed. It's all about engaging the entire body in good movement patterns. Our programs are affordable, and our closely-guided program, in particular, costs less than one massage per week," explained Brendan Carman, MPT, ATC, founder.
He continued, "This isn't your typical 'muscle' gym and we're not your typical personal trainers. We design a custom program for each patient and our certified, expert Athletic Trainers provide on-going guidance which ensures a successful outcome."
For more information, contact (781) 319-0024 or email Courtney@massbayspineandsport.com to inquire.
About MBSSPT
Mass Bay Spine & Sport Physical Therapy (MBSSPT) is an orthopedic outpatient physical therapy practice. A state-of-the-art facility owned and operated by a physical therapist, MBSSPT has earned a reputation for superior clinical care and delivery of services to South Shore community members as well as physicians from Boston to Plymouth.
The practice's highly trained staff is committed to providing clients with an experience that will ensure their condition is resolved effectively and efficiently, while empowering them with the necessary tools and knowledge to prevent future problems and maintain optimal health. All of the practice's physical therapists are trained to rehabilitate a variety of conditions utilizing treatment techniques that include soft tissue massage/mobilization, therapeutic and strengthening exercises, neuromuscular reeducation, gait training, patient education, and lumbar stabilization, to name a few. MBSSPT accepts Medicare, Workers' Compensation, auto insurance, and most private insurance plans.
MBSSPT is located at 506 Plain Street in Marshfield. For more information, visit www.massbayspineandsport.com or call (781) 319-0024.
Mass Bay Spine & Sport of Marshfield Launches Medical GymRead More