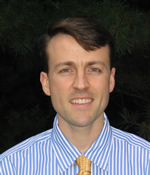 Spring is the season when many people renew their fitness goals. According to Brendan Carman, MPT, Director of Rehabilitation at Mass Bay Spine & Sport Physical Therapy (MBSSPT), getting back into shape is a process that shouldn't be rushed. Jumping into a fitness program or class after a significant exercise hiatus of more than three months, could cause serious injury.
Carman, who is a Physical Therapist and certified Athletic Trainer at MBSSPT explained that exercise-induced injuries occur when a person tries to do too much, too quickly to attain fitness goals. The most common injuries are:
Achilles tendonitis and other foot/ankle injuries. Achilles tendon injuries often occur with running or sudden stopping and starting movements in sports such as tennis and basketball.
Knee pain: weak and/or deconditioned muscles in your legs don't provide the necessary support to the joints to maintain proper alignment. This can result in excessive loading of the joints with higher level activities causing increased wear and tear, inflammation, and pain.
Back pain, often the result of weak abdominal and back stabilizing muscles, can be exacerbated by high impact activities or those involving significant bending, twisting, or lifting.
"We have seen an increase in the number of clients coming into our clinic to be treated for muscle/joint strains after initiating a new exercise program like Zumba classes or Cross Fit training. As we age, especially beyond our thirties and forties, our bodies become more susceptible to injury and recovery time takes longer. It takes time for the body and muscles to get used to new movement and new challenges," said Carman.
He continued, "The problem is that many people decide they want to get back in shape but they want to get it back immediately. They throw themselves into a running or exercise program full steam ahead, and end up with an Achilles tendon rupture, rotator cuff injury or other injury that puts them completely out of commission. There are so many great options for getting healthy and stronger, but none of them can help if you end up sidelined with a preventable injury."
Mass Bay Spine & Sport advises that prevention is the key. Listen to the body and get back into shape gradually, without injury. Start slowly with a walking program followed by stretching. Obtain guidance on an exercise program from a medical professional.
About MBSSPT
Mass Bay Spine & Sport Physical Therapy (MBSSPT) is an orthopedic outpatient physical therapy practice. MBSSPT, a state-of-the-art facility owned and operated by a physical therapist, has earned a reputation for superior clinical care and delivery of services to South Shore community members as well as physicians from Boston to Plymouth.
The practice's highly trained staff is committed to providing clients with an experience that will ensure their condition is resolved effectively and efficiently, while empowering them with the necessary tools and knowledge to prevent future problems and maintain optimal health. All of the practice's physical therapists are trained to rehabilitate a variety of conditions utilizing treatment techniques that include soft tissue massage/mobilization, therapeutic and strengthening exercises, neuromuscular reeducation, gait training, patient education, and lumbar stabilization, to name a few. MBSSPT accepts Medicare, Workers' Compensation, auto insurance, and most private insurance plans.
Mass Bay Spine & Sport Physical Therapy is located at 506 Plain Street in Marshfield, MA. For more information, visit www.massbayspineandsport.com or call (781) 319-0024.