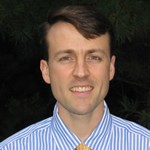 Marshfield resident Jim Kilroy had been playing golf with one arm for over two decades after having his left arm amputated in 1985. But, the stress from playing golf with just one arm over the long-term began to take its toll on his shoulder. He developed arthritis and a bone spur in his shoulder, which eventually led to a massive tear in his rotator cuff last summer. The doctors at Mass General Hospital told him he needed surgery and had to give up golf.
Brendan Carman, MPT, ATC, Director of Rehabilitation at Mass Bay Spine & Sport Physical Therapy (MBSSPT), who oversees the state-of-the-art orthopedic outpatient physical therapy practice in Marshfield, entrusted Kilroy's care to physical therapist on staff, Melissa Bodzinski, DPT, ATC, who believed that physical therapy after surgery could get him back in the game.
Kilroy, a Vietnam Veteran who lost his left arm to cancer (which was directly related to Agent Orange exposure), loved golf and did not want to give it up. He was referred to Dr. JP Warner, orthopedic surgeon at Mass General who performed rotator cuff surgery and told Kilroy it would take one year for him to recover fully.
Kilroy was determined to do whatever it took, no matter how long it took, to recover the use of his golfing arm and sought the care of MBSSPT's practitioners to receive post-surgical physical therapy on his right arm. Bodzinski followed Dr. Warner's protocol to the letter. It wasn't long before Kilroy could chip and putt – well before the one year mark.
Kilroy claims to be an average golfer, shooting an 85 (46 on the front and 39 back, three over par). In anyone else's opinion, Kilroy's ability is considered well above average since he golfs with one arm. He had a 13 handicap, but went to a 20 prior to his rotator cuff surgery. Kilroy's thrilled with his recovery, which has been slow, but steady. With his handicap already close to his pre-injury level, pretty soon he'll be back on par.
"Mass Bay Spine and Sport is just a great office and Melissa and Brendan are personable and friendly. I thought I might never play golf again. Golfing was my therapy when I was suffering through three cancer surgeries, amputation and my wife dying of melanoma," explained Kilroy.
He continued, "The surgery, follow up and physical therapy all work together. My arm feels brand new. I played 36 holes, three times a week during a recent trip to Florida."
He credits his miraculous recovery and gleeful return to golf to Dr. Warner and his physical therapist, at MBSSPT, Melissa Bodzinski.
Kilroy, who was included in Let Me Tell You Where I've Been: Photographs and Interviews with Seven Vietnam Veterans by Janice Rogovin (1988), a book about Vietnam, the use of Agent Orange and the illnesses from exposure to the herbicide, has just been asked to get involved with other veterans returning from Iraq. He will be sharing his story as a cancer survivor, which will include a chapter on his recent shoulder (and golf game) recovery, with others.
About MBSSPT
Mass Bay Spine & Sport Physical Therapy (MBSSPT) is an orthopedic outpatient physical therapy practice. MBSSPT, a state-of-the-art facility owned and operated by a physical therapist, has earned a reputation for superior clinical care and delivery of services to South Shore community members as well as physicians from Boston to Plymouth.
The practice's highly trained staff is committed to providing clients with an experience that will ensure their condition is resolved effectively and efficiently, while empowering them with the necessary tools and knowledge to prevent future problems and maintain optimal health. All of the practice's physical therapists are trained to rehabilitate a variety of conditions utilizing treatment techniques that include soft tissue massage/mobilization, therapeutic and strengthening exercises, neuromuscular reeducation, gait training, patient education, and lumbar stabilization, to name a few. MBSSPT accepts Medicare, Workers' Compensation, auto insurance, and most private insurance plans.
Mass Bay Spine & Sport Physical Therapy is located at 506 Plain Street in Marshfield. For more information, visit www.massbayspineandsport.com or call (781) 319-0024.