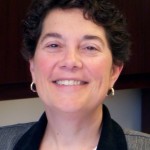 Old Colony Elder Services (OCES), the Brockton based regional agency serving older adults and individuals with disabilities throughout greater Brockton and Plymouth county, will offer special seasonal meals at partnering Council on Aging (COA) congregate meal sites in Brockton, East Bridgewater, Kingston and Wareham.
OCES' congregate meal sites at these COAs provide hot, nutritious noontime meals Monday through Friday to older adults age (60+) and individuals with disabilities. Seasonal meals will be offered as follows:
On Tuesday, November 4, 2014 at 12 p.m., a Thanksgiving Special with roast turkey will be offered at Kingston COA located at 30 Evergreen Street. RSVP to Kingston COA 781-585-0511.
On Monday, November 17, 2014 at 12 p.m., an Autumn Special featuring roast pork loin with apple glaze will be offered at Wareham COA located at 48 Marion Road. RSVP to Wareham COA 508-291-3130.
On Thursday, November 20, 2014 at 12 p.m., a Thanksgiving Special with roast turkey will be offered at East Bridgewater COA located at 355 Plymouth Street. RSVP to East Bridgewater COA 508-378-1610.
On Tuesday, November 25, 2014 at 12 p.m., a Thanksgiving Special with roast turkey will be offered at Brockton COA located at 10 Father Kenney Way. RSVP to Brockton COA 508-580-7811.
Reservations are required one week in advance and must be made by calling the COA directly.
"Anyone over the age of 60 or of any age with a disability is encouraged to attend a congregate meal site where they can enjoy delicious meals, social interaction and fun activities," said Diana DiGiorgi, Executive Director of OCES.
Meals are planned by a Nutritionist and are prepared by professional chefs. Congregate meal menus are published in local newspapers and in COA newsletters. A sample menu may be requested by calling OCES at (508) 584-1561 or visiting the website at www.oldcolonyelderservices.org.
About OCES
Founded in 1974, OCES serves 20 communities in Plymouth County as well as Avon, Easton and Stoughton. OCES is a private, non-profit organization located in Brockton and designated as one of 27 Aging Services Access Points (ASAPs) in the Commonwealth of Massachusetts. OCES' mission is to support the independence and dignity of elders and individuals with disabilities by providing essential information and services that promote healthy and safe living. The agency has 185 employees and operates more than 15 programs serving older adults, individuals with disabilities, their families and caregivers. For more information call (508) 584-1561 or visit www.oldcolonyelderservices.org.
Old Colony Elder Services Announces Special Seasonal Meals at Congregate Meal SitesRead More