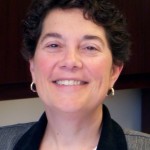 Old Colony Elder Services (OCES), the Brockton based regional agency serving older adults, individuals with disabilities and caregivers throughout greater Brockton and Plymouth County, has recently launched "Tai Chi for Healthy Aging" community based classes for Older Adults at the Hanover Senior Center, 665 Center Street, Hanover.
Tai Chi for Healthy Aging is an evidence based program for reducing falls. There are 15 participants in the Hanover Tai Chi pilot program who have been learning a total of 10 different Tai Chi Forms designed to promote better balance. The group meets once a week for one hour. The eight-week pilot program concludes on July 22.
Tai Chi is a series of low impact, gentle, focused exercises and stretches. Suitable for adults aged 60 and older, Tai Chi helps improve flexibility, strength and balance. It promotes better breathing which facilitates relaxation, and provides an opportunity for older adults to engage socially in a group setting.
The classes are led by Donna-Marie Forand and Patricia Livie, Outreach and Education Specialists at OCES. Both are trained in leading evidence based programs for OCES' Healthy Living Programs and received Tai Chi training through Brookline Tai Chi. Brookline Tai Chi received a grant from the Tufts Health Plan Foundation to provide leader trainings.
"Tai Chi can help older adults increase mobility and utilize the skills they learn in daily activities. Tai Chi Forms can be beneficial to those with arthritis or repetitive stress conditions affecting the arms, hands, or wrists," noted Diana DiGiorgi Executive Director of OCES. "The Tai Chi for Healthy Aging pilot program has been a success and we've received positive feedback from participants."
For more information about Tai Chi for Healthy Aging classes, contact Christine McLaren at (508) 584-1561 extension 309.
About OCES
Founded in 1974, OCES serves 20 communities in Plymouth County as well as Avon, Easton and Stoughton. OCES is a private, non-profit organization located in Brockton and designated as one of 27 Aging Services Access Points (ASAPs) in the Commonwealth of Massachusetts. OCES' mission is to support the independence and dignity of elders and individuals with disabilities by providing essential information and services that promote healthy and safe living. The agency has 179 employees and operates more than 15 programs serving older adults, individuals with disabilities, their families and caregivers. For more information call (508) 584-1561 or visit www.oldcolonyelderservices.org.
Old Colony Elder Services Launches "Tai Chi for Healthy Aging" Pilot Program for Older AdultsRead More