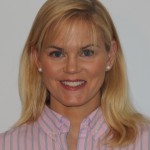 Shannon Thompson, D.P.M., an established podiatrist, has recently joined Boston Common Podiatry and is now accepting new patients.
Dr. Thompson holds a Master of Science in Biomedical Sciences and a Doctorate in Podiatric Medicine from Barry University in Florida. Previous to joining the practice, Dr. Thompson treated podiatry patients in a private sports medicine-oriented practice as well as a private podiatry practice. Previous to that, she was on staff at HealthDrive, an in-home healthcare service, where she provided geriatric podiatry care at several Boston area nursing homes.
"Dr. Thompson is a highly regarded, compassionate podiatrist and we're delighted to have her on staff," noted Jordana Szpiro, D.P.M., F.A.C.F.A.S., the practice's founder.
Dr. Thompson is a Massachusetts native and Milton Academy alumnus.
About Boston Common Podiatry
Boston Common Podiatry specializes in the treatment of foot conditions including pain, fractures and sports-related injuries; complicated foot conditions caused by diabetes, arthritis and cardiovascular disease; pediatric podiatry and molded orthotics. Boston Common Podiatry is one of the only providers in the Boston area using the powerful and innovative GenesisPlus Nd:YAG laser by Cutera, the most powerful FDA-cleared laser for the treatment of warts, fungus, scars and thermal resurfacing.
From athletes and dancers to marathon runners and high-heeled fashionistas to seniors and children, the renowned Boston Common Podiatry cares for patients from the greater Boston and Cape Cod areas.
Boston Common Podiatry physicians are Partner's Healthcare affiliated physicians as well as on staff at several area hospitals including Mt. Auburn, a Harvard teaching hospital, and hospitals affiliated with the Cambridge Health Alliance. The practice is led by established Boston podiatrist, Jordana Szpiro, D.P.M., F.A.C.F.A.S. Boston Common Podiatry is located at 264 Beacon Street, Second Floor, Boston, MA. For more information contact 617.262.2266 or visit bostoncommonpodiatry.com.
###
Shannon Thompson, D.P.M. Joins Boston Common PodiatryRead More