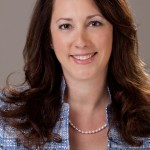 Foot problems, pain and strain tend to increase during the summer months. Established Boston podiatrist and board certified foot surgeon Jordana Szpiro, D.P.M., F.A.C.F.A.S. of Boston Common Podiatry, offers tips on how to avoid summertime foot problems that may lead to chronic foot problems.
According to Dr. Szpiro, "Summer footwear can cause foot problems or exacerbate existing foot problems because people tend to be more active in less supportive shoes, or they want to be barefoot. The cardinal rule for the majority of musculoskeletal foot problems is never to go barefoot. It can also be challenging for those prone to infectious skin diseases such as plantar warts and athlete's foot which are easily spread poolside, in pedicure salons and in gyms."
She continued, "Temporary foot problems are typically dermatological issues, such as ingrown, fungal or bruised toenails; corns calluses or blisters. Chronic foot problems include structural issues such as neuromas, bunions, hammertoes and Haglund's deformity (pump bump), sesamoid problems."
Common footwear that causes problems include flip-flops, ballet flats and unsupportive sandals which have no arch support and give no structural support to the foot, which can lead to stress fractures and extensor tendinitis. Stiletto heels can cause "pump bumps"which are the painful bony bumps on the back of the heels, neuromas, bunions, hammertoes, sesamoid problems, corns, calluses and metatarsalgia or an inversion ankle sprain. Even platform sandals' instability can lead to ankle sprains and worn-out shoes with little support cause arch pain, tendonitis, and metatarsalgia.
"Overall, the best shoe choices for the summer are well fitting, supportive sandals such as Naot or Mephisto brands. If you're choosing more stylish shoes or work shoes, be wise in your activity levels when wearing these shoes. Wear a comfortable supportive pair on your commute and keep the stilettos at the office. Flip flops and flats are great for the beach or sitting somewhere but not conducive to walking around the city for hours. And remember, shoes that have a leather rather than rubber sole breath better, and men in particular need to pay attention to this," explained Dr. Szpiro.
For people with plantar fasciitis, bunions, diabetes or any other common foot condition, Dr. Szpiro offers the following advice:
Diabetics are unfortunately advised to always be in closed toe shoes with socks, so make them lightweight and breathable
"Fit-flops" and Orthoheel type shoes are great for people with plantar fasciitis, or any sandal with a supportive foot bed. You could check with your local podiatrist for the Aetrex Shoe system that has sandals in which you can put a custom foot bed.
Those with bunions, hammertoes or any bony prominence should find shoes that do not touch the problem area, for example, avoid a sandal where the strap falls across the bunion.
Women with unsightly corns should try to be in open toed shoes for as much of the summer as possible, since corns are purely a result of rubbing from the shoes. Corns will improve during periods when they are not enclosed in shoes.
The most common issue related to going barefoot in the summer is not Athlete's foot, which is just as common in the winter, but infectious disease susceptibility. If you know you are prone to warts or fungus, it is wise to have pool shoes that you wear to the side of the pool or Jacuzzi. And, beware of pedicures as they can be perilous. A medical pedicure performed in a sterile environment with a technician wearing gloves is the only way to avoid MRSA (methicillin resistant staphylococcus aureus), viral warts and fungal infections.
About Boston Common Podiatry
Boston Common Podiatry specializes in the treatment of foot conditions including pain, fractures and sports-related injuries; complicated foot conditions caused by diabetes, arthritis and cardiovascular disease; pediatric podiatry and molded orthotics. From athletes and dancers to marathon runners and high-heeled fashionistas to seniors and children, the renowned Boston Common Podiatry cares for patients from the greater Boston and Cape Cod areas.
Boston Common Podiatry physicians are on staff at several area hospitals including Mt. Auburn, a Harvard teaching hospital, and hospitals affiliated with the Cambridge Health Alliance. The practice is led by established Boston podiatrist, Jordana Szpiro, D.P.M., F.A.C.F.A.S. Boston Common Podiatry is located at 264 Beacon Street, Second Floor, Boston, MA. For more information contact 617.262.2266 or visit bostoncommonpodiatry.com.