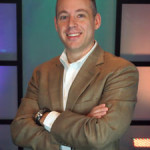 VoiceNation, a preferred call center partner for thousands of businesses nationwide, has experienced significant growth and will be expanding the number of staff in their call center and on their corporate team.
VoiceNation currently employs 74 people and will be hiring at least another 10 Customer Service Representatives for their call center headquarters in Buford, Georgia. The company's corporate team is also hiring a Staff Support Administrative Assistant after recently bringing their Staff Development Trainer, Culture Coach, IT Network Specialist, and Outreach Assistant on board.
VoiceNation's company culture is one that cultivates a very positive workplace where staff is empowered and leadership and personal growth are promoted. A large part of their culture revolves around their Employee Volunteer Program, which encourages staff to give back and get involved by helping others.  Through the program, every staff member has an opportunity to volunteer on a monthly basis and work towards a cause they feel passionate about, on a local, national, and global scale.
"We go above and beyond to provide superior service to every one of our clients. But, what really makes it all come together is our dedicated and talented team. Employee engagement and satisfaction go hand in hand with customer satisfaction. A strong, positive company culture that supports employees is key," explained Jay Reeder, VoiceNation's president.
For more information about call center jobs available at VoiceNation, visit http://www.qualityansweringservice.com/careers/job-openings.
Employee Volunteer Program
VoiceNation's Employee Volunteer Program provides their employees with volunteer opportunities and experiences, which encourages personal growth while also helping others succeed.
With the purpose of making the world a better place for those in it, VoiceNation works with a variety of local, national and international outreach organizations. The company is committed to supporting businesses, non-profits, and individuals in need.  VoiceNation also has non-profit outreach, Voice4Nations, which addresses three key initiatives: bullying prevention, the global water crisis, and homelessness. In addition, VoiceNation has partnered with groundbreaking organization Georgia CALLS to help formerly incarcerated individuals ease the transition back into society through a paid work experience and critical job/life skills training.
About VoiceNation
VoiceNation is a leading provider of 24-hour live answering services and call center solutions. Named "Top Provider in Industry" by PC World, VoiceNation is positioned as a knowledge leader with innovations in pricing, service, and proprietary open source technology.
Over 50,000 businesses worldwide, including Comedy Central, Delta, Dunkin' Donuts, Rolls Royce, and StateFarm trust VoiceNation as their professional telephone answering service. Founded in 2002, VoiceNation is a privately-held company that invests heavy emphasis in staff development and community outreach opportunities. To learn more about VoiceNation, visit http://www.qualityansweringservice.com.
About Voice4Nations
Voice4Nations, the non-profit outreach of VoiceNation, acts as a voice for the nations – a voice for those who can't speak for themselves, like the 50 percent of all children who live in poverty.  Voice4Nations' goal is to create awareness, encourage people to make a difference, and connect them with successful organizations where they can make a contribution directly funding the need.
A new generation of Voice4Nations.org has been launched to address the organization's three key initiatives: bullying prevention, the global watercrisis, and homelessness. To learn more about Voice4Nations, visit http://voice4nations.org/.
About Georgia CALLS
Located in Buford, GA, Georgia CALLS, Georgia Center For Abundant Living Life Skills, is a faith-based 501(c)3 organization created to ease the transition from incarceration back into a productive, healthy routine in the community. Utilizing a powerful combination of paid work experience in the call center and usable job/life skills training, participants in the Georgia CALLS program learn to build strong character, explore their own entrepreneurial desires and in turn give back to their own communities. Georgia CALLS employs an evidence-based approach, applied to meet the needs of the participants on several crucial levels, which dramatically reduces recidivism.
For more information about Georgia CALLS, visit http://gacalls.org/.
Summer Growth Spurt – Buford Call Center Giant Expands their TeamRead More