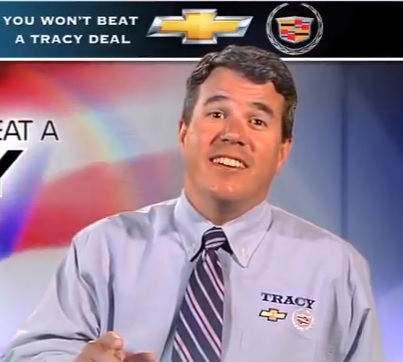 PLYMOUTH, MA…
Every vote counts.  Don't let transportation become a barrier to your civic duty.
Tracy Chevrolet Cadillac is offering a free ride to Plymouth voters.  Voters can call 508-830-0101 to arrange a ride. Please call at least a day prior to the Tuesday, November 8 election date. Polls are open from 7 a.m. to 8 p.m.
"This is a historic election and we want to make sure that all Plymouth voters have ample opportunity to participate," noted Jeff Tracy of Tracy Chevrolet Cadillac.
Enjoy the comfort of a late model Cadillac or Chevy.  Luxuriate in the convenience of a Tracy-provided chauffeur.
"Voting is not only a civic duty, but a critical way to have your voice and opinion heard," noted Jeff Tracy. "We control our own destiny when we take proactive steps such as voting and expressing our political preferences."
Voter Registration
In order to vote in any election, a citizen must have registered to vote at least twenty days before the election. Citizens may register to vote in several ways:
In person at the Town Clerk's Office (or any Clerk's Office in the Commonwealth)
At the Registry of Motor Vehicles or several other state agencies
By mail, using an official state form. To obtain a form by mail, call the Town Clerk's Office at 508-747-1620 X169
Online at https://www.sec.state.ma.us/ovr/
Once registered, a voter can maintain active voting status simply by completing the annual town census. If a voter moves, it is necessary to reregister.
Also, for your voting precinct location, visit http://www.plymouth-ma.gov/sites/plymouthma/files/uploads/street_list_0.pdf. 
So easy at Tracy Chevrolet Cadillac
For more than 80 years and three generations of dealers, the Tracy family has made it so easy for customers on the South Shore and greater Plymouth area to purchase new and used automobiles. Since its beginnings in 1992, Tracy Chevrolet Cadillac has emphasized first-rate customer service and straightforward, bottom-line pricing with fair trade-ins every time–without the games or gimmicks you find at other dealerships. For more information about a complimentary ride to the polls, go to www.tracymotors.com or stop by the dealership, conveniently located at 137 Samoset Street, just off exit 6 on Route 3, or call (508) 830-0101.
Beep, beep. Ride to the polls in style. Free ride with Tracy Chevrolet Cadillac.Read More