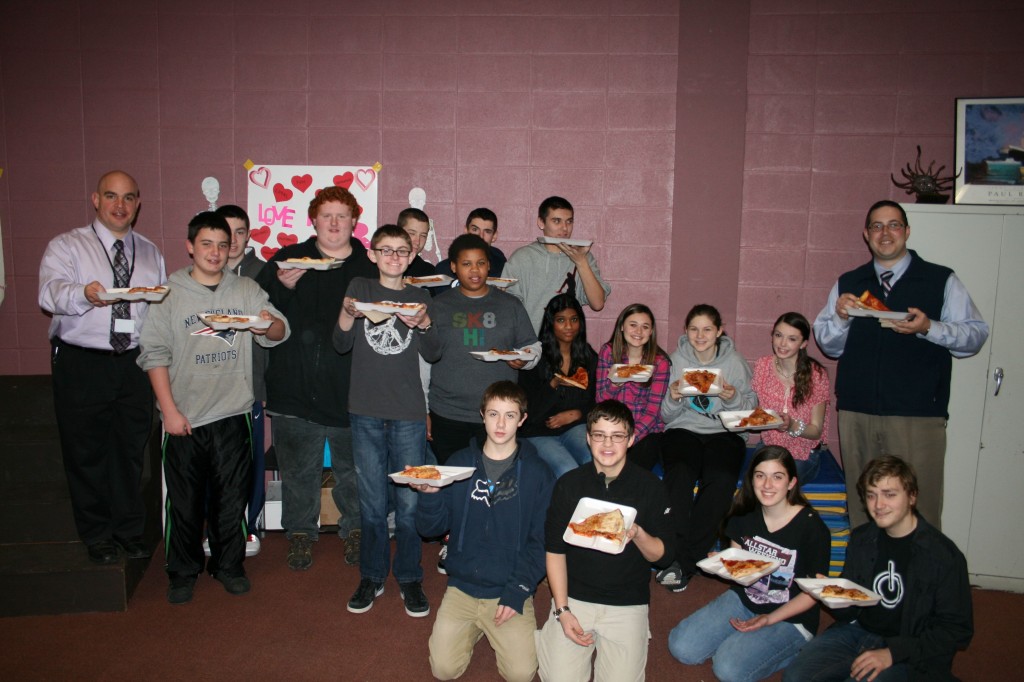 PLYMOUTH, MA…
It's unlikely too many high school freshmen are familiar with Woody Allen's famous expression about "80 percent of success is showing up". Yet for 17 Plymouth South High School freshmen who have yet to miss a day of school, they clearly got the memo. And for their perfect attendance record in the 2012-13 school year, they are the deserving winners of the Tracy Chevrolet Cadillac's Driven Student of the Month Award.
"The transition from middle school to high school can be quite difficult. In many ways, it's like you're starting all over after spending a year in eighth grade as the oldest in the school," said Marc Loranger, assistant vice principal and director of Plymouth South's freshman academy. "The kids we honored today with the Tracy Driven Student Award are an example for their peers in that the best way to make the transition to high school is to simply be here every day."
For being chosen as the Driven Students of the Month, the group received a pizza party courtesy of Tracy Chevrolet Cadillac. In addition to pizza and refreshments, each student also received a Tracy Chevrolet Cadillac drink koozie.
"As somebody who hires and manages people, one of the key attributes we look for is dependability," said Joe Wilkerson, general sales manager at Tracy Chevrolet Cadillac. "These students have shown early on in their high school careers that they understand that just showing up every day is a big deal and that will serve them well in school and in the work force. They are very worthy recipients of our Driven Student Award."
Students selected for the Driven Student Award include: Andrew Baier, Andrew Bastoni, Heather Brzykoy, Mackenzie Callanan, Quinn Carey, Edward Coombes, Eileen Coughlin, Victoria Delph, Nathan Dupes, Kayle Forgette, Richard Gast, Jr., Brendan Johnson, Spencer Mazzola, Colin Moran, Teagan Ponte, Adrian Rigatuso and Michael Shea.
Tracy Chevrolet Cadillac's Driven Student program recognizes Plymouth high school students for their performance and achievements in and out of the classroom. Awarded on a monthly basis, recipients are selected by faculty and advisors at the student's given school.
So easy at Tracy Chevrolet Cadillac
For more than 80 years and three generations of dealers, the Tracy family has made it so easy for customers on the South Shore and greater Plymouth area to purchase new and used automobiles. Since its beginnings in 1992, Tracy Chevrolet Cadillac has emphasized first-rate customer service and straightforward, bottom-line pricing with fair trade-ins every time–without the games or gimmicks you find at other dealerships. For more information on new and used trucks and automobiles, you can go to www.tracymotors.com or stop by the dealership, conveniently located at 137 Samoset Street, just off exit 6 on Route 3. For more information, or to make a service appointment, you can also call (508) 830-0101.