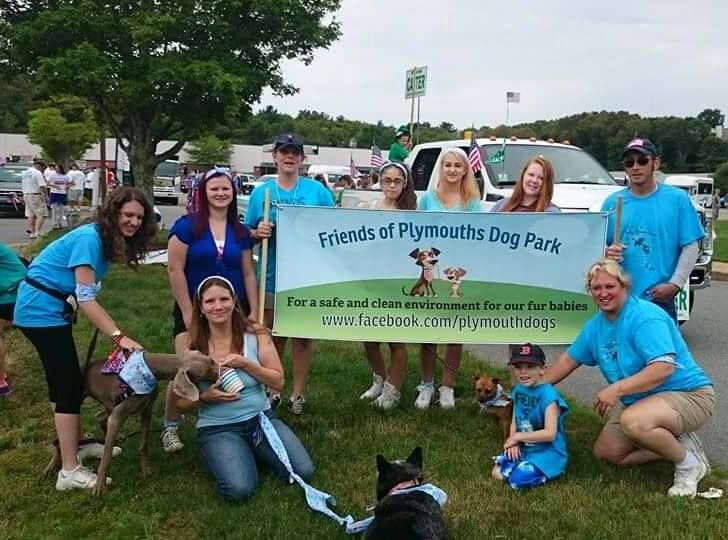 PLYMOUTH, MA…
Tracy Chevrolet Cadillac, located at 137 Samoset Street in Plymouth, will host a dog "Groom-a-thon" to benefit the Friends of Plymouth Dog Park on Saturday, September 17, from 9 am to 5 pm. Friends of Plymouth Dog Park is a local non-profit looking to raise funds to construct a Dog Park in West Plymouth.
Zoomin Groomin, a local pet groomer, will park it's mobile grooming unit at the lot at Tracy Chevrolet Cadillac. Complimentary grooming sessions for dogs will be available on a first-come, first served basis. While there is no charge to have your dog groomed, the recommended donation is $50-$100. One hundred percent of that money will be donated to the Friends of Plymouth Dog Park.
"There is federal grant money available for dog parks up to $250,000. The requirement is that towns come up with 10 percent of the construction costs. That means we need to raise $25,000," said Gina Delaney, president of Friends of Plymouth Dog Park. "We can't thank Tracy Chevrolet Cadillac and Zoomin' Groomin' for helping out our very worthy cause with this fundraiser."
Friends of Plymouth Dog Park will have an information booth inside the dealership where visitors can learn more about plans for the dog park and make donations. Friends of Plymouth Dog Park also have a Go Fund Me page that can be accessed on their website, www.plymouthdogs.com. To date, the group has raised $2,000.
"We are dog lovers, both at my house and at the dealership. One of our beloved staff members brings her two dogs to work every day and it's unbelievable how many of our customer ask about the dogs. Sometimes I think they come to get their oil changed just to see the dogs," said Jeff Tracy, president of Tracy Motors. "We support the effort to bring a dog park to Plymouth and we're happy to host this event."
Friends of Plymouth Dog Park is an all-volunteer organization based at 45 Minuteman Lane in Plymouth. It is currently in the application process for 501(c)(3) status and has been given permission by the State of Massachusetts to solicit funds.
If you would like more information about Friends of Plymouth Dog Park, please contact Gina Delaney at info@plymouthdogs.com.
So easy at Tracy Chevrolet Cadillac
For more than 80 years and three generations of dealers, the Tracy family has made it so easy for customers on the South Shore and greater Plymouth area to purchase new and used automobiles. Since its beginnings in 1992, Tracy Chevrolet Cadillac has emphasized first-rate customer service and straightforward, bottom-line pricing with fair trade-ins every time–without the games or gimmicks you find at other dealerships. For more information on new and used trucks and automobiles, you can go to www.tracymotors.com or stop by the dealership, conveniently located at 137 Samoset Street, just off exit 6 on Route 3. For more information, or to make a service appointment, you can also call (508) 830-0101.
About Zoomin Groomin®
Zoomin Groomin® Mobile Pet services, with corporate offices in Hingham, Massachusetts and locations throughout the East Coast, is a mobile pet service company that provides convenient, professional, door-to-door pet grooming, dog walking, and residential services. Zoomin Groomin caters to clients living in single family and town homes, as well as those residing in retirement communities, assisted living communities, apartment and condo complexes.
Owned and operated by a team of professionals with copious experience in sales, marketing, management and pet care, the company is franchising new locations to pet enthusiasts throughout the country.
Zoomin Groomin® is committed to using products that will not harm pets or the environment. By providing traditional dog and cat grooming mobile spa services, as well as in-home pet and residential services in an environmentally responsible manner,Zoomin Groomin can help protect the world for generations of pets and pet parents to come. For more information, please visit www.ZoominGroomin.com.
Tracy Chevrolet Cadillac hosts Groom-a-Thon to benefit Friends of Plymouth Dog ParkRead More