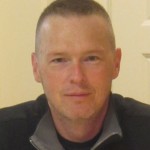 South Coast Improvement Company, one of the largest design, construction and management companies in the Northeast, has recently launched a new College/School Division to specifically cater to the needs of this growing market. As an example, South Coast Improvement has just completed upgrades at Vouté and Gabelli Halls, the legendary townhouse-style apartments for upperclassmen at Boston College, one of the nation's best coeducational universities located on Commonwealth Avenue in Chestnut Hill.
The stunning Vouté and Gabelli Halls, originally completed in 1988, are home to more than 380 upperclassmen. Over the last five years, South Coast Improvement has completed several similar projects for Boston College, including the complete renovation of residence kitchens, bathrooms, hallways and common areas in occupied residence halls, suites and apartments.
To better meet increased demand for complex renovation projects within occupied and operational environments such as the academic environment, South Coast Improvement has created a new College/School Division, which is overseen by Henry Quinlan, the company's EVP and Production Manager.
South Coast Improvement was the General Contractor on the Boston College project. The luxurious townhouses, 17 in all, feature two bedrooms, a full kitchen, dining room, living room and full bath. Approximately 120,000 sq. ft. of the two residence halls was renovated. The scope of this year's project was interior and building envelope renovations, which included the installation of all new acoustical ceiling systems, new drywall, new flooring, new access panels and paint.
South Coast Improvement protected the owner's interest through strict adherence to the budget and time schedule and successful coordination of subcontractor and skilled tradesmen. Project Managers were on-site every day, sites were kept clean and daily reports were provided to the Facilities Manager. They completed the project in an aggressive six week schedule, mobilizing the teams to work seven days a week to successfully deliver the project on time.
Tom Quinlan, President of South Coast Improvement said, "The challenge of this type of project is always the time frame. The residence halls are often in use all year, as opposed to days gone by when the halls were closed for the summer. We are given a very small window to mobilize and get in to complete the job. Our team understands that excuses and/or delays are unacceptable. As is often the case and was again on this project, the scope of work expanded while the project was underway. We utilized all necessary manpower to meet the original agreed upon deadline."
"South Coast Improvement completed all phases of each project on time and with professional quality," said Daniel Roderick, Facilities Manager at Boston College. "I would recommend them."
Occupied and Operational Environments are SCI's Niche
When it comes to complex renovation projects within occupied and operational environments, South Coast Improvement are the experts. The company provides new construction, full renovations, capital improvements, building envelope improvements and interior renovations.
The company has successfully completed significant projects for healthcare facilities, educational institutions, commercial properties, assisted living facilities, senior living and residential communities throughout New England, New York and New Jersey. Their portfolio of healthcare and senior occupied renovation projects includes numerous projects for Atria, Benchmark and Welch Health Care & Retirement Group, to name a few. They have just completed their 23rd major renovation for Revera Health.
South Coast Improvement utilizes Special Building Practices and Infection Control Risk Assessment (ICRA) Matrix of Precautions for Construction and Renovation to ensure the comfort and safety of residents and patients who occupy the spaces that are being renovated. Their experience, high standards of compliance, overall quality and their ability to complete projects on time and on budget, sets them apart from their competitors.
About South Coast Improvement Company
South Coast Improvement Company offers an extensive range of design, construction and construction management services regionally in the Northeast and across the U.S. With decades of experience, the company is renowned for high quality, efficiency and high standards of compliance which sets them apart from their competitors. They are are engaged in projects across sectors that include healthcare, institutional, commercial, hospitality and planned communities/residential. The company offers pre-construction analysis, construction management, general contracting, design/build services, capital improvement, building envelope improvements and interior renovations.
South Coast Improvement maintains memberships and professional affiliations with the Assisted Living Facility Association, the American Society of Interior Designers, the International Facility Managers Association, the Community Associations Institute, as well as International Real Estate Managers and the Greater New Bedford Chamber of Commerce.
South Coast Improvement is headquartered at 208 Wareham Road in Marion, MA 02738.
For more information, contact (508) 748-6545; email Information@southcoastimprovement.com or visit the website at www.southcoastimprovement.com
South Coast Improvement Company goes to the head of the class with Boston College Upgrades CompletedRead More