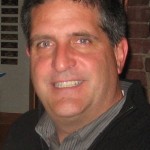 South Coast Improvement Company, based in Marion, MA, one of the largest providers of design/build, construction and renovation services in the Northeast and Mid-Atlantic states,
has recently named Sean J. Whalen, a Marblehead resident, as Vice President of Business Development.
In his new role at South Coast Improvement, Mr. Whalen's responsibilities will include building relationships and strategic alliances, channel development, expanding the company's sales markets and overseeing the sales team.
Mr. Whalen has more than 22 years of business development experience working for large public and private corporations as well as start-ups. He has held a number of senior positions over the years, most recently, he served as a Senior Account Executive at CGL Electronic Security, Inc. of Norwood. Prior to that, Mr. Whalen was Commercial Sales Director at DriveABLE and Director of Sales, Eastern USA at Magtec Products, Inc. One of Mr. Whalen's most notable achievements while serving as Director National Accounts/OEM at LoJack Corporation was development of a new channel of distribution for the company which focused on commercial construction equipment, national accounts and transportation. He successfully implemented OEM installations and secured the company's single largest order in history, $1.5 million.
Mr. Whalen holds a Bachelor of Arts in Communication from Boston College. As the father of five sons, one with Type 1 Diabetes, Mr. Whalen volunteers and also serves as a mentor at the Juvenile Diabetes Research Foundation. He and his wife Sandra strive to raise awareness and funds for a cure through the Promise to Remember Me campaign and the annual Walk to Cure Diabetes Boston.
About South Coast Improvement
South Coast Improvement offers an extensive range of design, construction and construction management services regionally in the Northeast and across the U.S. With decades of experience, the company is renowned for high quality, efficiency and high standards of compliance which sets them apart from their competitors. They are are engaged in projects across sectors that include healthcare, institutional, commercial, hospitality and planned communities/residential. The company offers pre-construction analysis, construction management, general contracting, design/build services, capital improvement, building envelope improvements and interior renovations.
South Coast Improvement maintains memberships and professional affiliations with the
Assisted Living Facility Association, the American Society of Interior Designers, the International Facility Managers Association, the Community Associations Institute, as well as International Real Estate Managers and the Greater New Bedford Chamber of Commerce.
South Coast Improvement is headquartered at 208 Wareham Road in Marion, MA 02738.
For more information, contact 888-448-8887; email Information@southcoastimprovement.com or visit the website at www.southcoastimprovement.com
South Coast Improvement Company Appoints Sean J. Whalen as Vice President of Business DevelopmentRead More