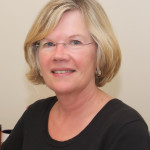 Old Colony Elder Services (OCES), the regional agency that serves older adults and individuals with disabilities throughout the greater Brockton and Plymouth county area, has recently promoted two senior staff members.
Nicole Long, MSW, LICSW, who has a decade of tenure with OCES, has been promoted to Assistant Executive Director, and will work alongside Diana DiGiorgi, Executive Director on strategic and operational areas. In her new role, Ms. Long will oversee Housing, Nutrition, Healthy Living and Volunteer Programs, the Ethics Committee, Social Work supervision and Development Department.
Ms. Long began her career at OCES in the Family Caregiver Support Program and has been promoted several times. For the past two years, she held the position of Community Programs Director. She holds a Master of Social Work from Bridgewater State University and is a Licensed Independent Clinical Social Worker (LICSW). Ms. Long also serves as a Commissioner on the Board of Directors for the Plymouth Housing Authority.
Christine McLaren has been promoted to Community Programs Director and will report to Ms. Long, Assistant Executive Director. Ms. McLaren will continue to manage OCES' Nutrition and Healthy Living Programs and will chair the OCES Cultural Competency Committee. She will also assist the Assistant Executive Director in developing strategic planning initiatives. Ms. McLaren has served OCES for the past six years, and most recently held the position of Community Programs Manager. She holds a Bachelor of Arts in Liberal Arts from Middlebury College and a Certificate in Gerontology from the University of Massachusetts Boston.
About OCES
Founded in 1974, OCES serves 20 communities in Plymouth County as well as Avon, Easton and Stoughton. OCES is a private, non-profit organization headquartered in Brockton and designated as one of 27 Aging Services Access Points (ASAPs) in the Commonwealth of Massachusetts. OCES' mission is to support the independence and dignity of elders and people with disabilities by providing essential information and services that promote healthy and safe living. The agency has 224 employees and operates more than 15 programs serving older adults, individuals with disabilities, their families and caregivers. For more information call 508 584-1561 or visit www.ocesma.org.