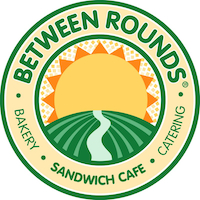 Between Rounds Bakery Sandwich Café of Vernon has recently announced the fall schedule for Storytelling in the Round.
Storytelling in the Round, a FREE monthly program featuring readings by Connecticut's own published (and unpublished) authors, has resumed at Between Rounds located at Vernon Circle Shopping Center, 243 Hartford Turnpike in Vernon. Storytelling in the Round is a one-hour event that includes a reading, followed by a question and answer session and book signing.
On September 18, 2016 at 1:30 p.m., Storytelling in the Round features a reading with Brien Brown, author of The Fourth Son, a work of historical fiction. After a long career teaching history and geography at the secondary and collegiate levels, Brown is writing his first novel.  Set in the late 17th and early 18th centuries, The Fourth Son is a work of historical fiction following the young son of a French noble family from France into colonial America. Brown uses his extensive knowledge of history and geography to fill this work with rich and authentic details about early colonial America.
On October 16, 2016 at 1:30 p.m., Steven Ostrowski, a fiction writer, poet, playwright and singer-songwriter will be featured at Between Rounds. Ostrowski's work has appeared in numerous literary magazines and journals, most recently, Literary Orphans, Citron Review, and Works of Fiction in Progress: WIPs Journal. His book of stories, A Pile of Crosses is forthcoming from ELJ Publications, and he is the author of two chapbooks of poems – In Late Fields from Bright Hill, and Birds, Boys, God from Finishing Line. His novel, The Last Big Break, is to be published in the near future by LVCA. Ostrowski teaches at Central Connecticut State University.
Author and illustrator Violet M. Favero will be featured on November 6, 2016 at 1:30 p.m. with the release of her third book, Unkie Munkie Lives at The Zoo. Favero is the author of Silly Yaya and Sunday Dinner at Silly Yaya's, 32-page full color, rhyming picture books appropriate for children of all ages. Silly Yaya books are sold internationally and have quickly become family favorites to be read over and over again.
A reading with writer Jesse Duthrie will be held on December 11, 2016 at 1:30 p.m. Duthrie's writing has been published online and in print in various places, including The Boiler Journal, Gadfly Online, Barnstorm Journal, and Connecticut Explored magazine. Duthrie is completing his Master of Fine Arts in Creative Writing from the University of New Hampshire and is the 2016 recipient of the Nonfiction Prize Gift at UNH.
In the Spotlight
One Sunday a month from September to May, Storytelling in the Round puts the spotlight on a different local author. All Storytelling in the Round author appearances are arranged by Ron Farina, an author, nationally recognized speaker and veteran. For more information about future author events, email info@betweenroundsbagels.com.
About Between Rounds
Founded in 1990, Between Rounds Bakery Sandwich Café is a unique bakery café and bagel shop renowned for their fresh, baked-on site bagels and baked goods as well sandwiches, wraps, salads, soups, specialty coffee and a unique line of giftware. Between Rounds offers patrons an upscale, fast-casual dining experience with free Wi-Fi and the added convenience of a drive-thru window.
Between Rounds is expanding and franchise opportunities are available.  Between Rounds' current locations include South Windsor, Vernon, Manchester and Tolland.  Corporate headquarters are located at 19A John Fitch Blvd, Route 5 in South Windsor, CT.  For more information about Between Rounds franchise opportunities contact (860) 291-0323 or visit www.betweenroundsbagels.com.
Between Rounds Announces Fall Storytelling in the Round Events. CT Authors FeaturedRead More