Connecticut dairy now features popular Between Rounds bagels in weekly deliveries.
Between Rounds Bakery Sandwich Café, the unique bakery café and bagel shop with locations throughout Connecticut, has recently partnered with The Modern Milkman based in Ellington, CT, to provide their signature bagels to the innovative dairy's fast-growing customer base.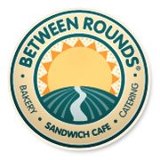 Between Rounds fresh baked signature bagels and cream cheese may now be added to Modern Milkman customers' weekly delivery, thanks to a new partnership between the two companies.
Between Rounds has been supplying The Modern Milkman with their signature bagels and cream cheese for delivery to their 3,000+ customers each week. With six trucks on the road, The Modern Milkman delivers to 25 towns in the Ellington and Greater Hartford areas.
"We have a pretty high standard and look to partner with other local businesses with the same high standards," said Seth Bahler, a fifth-generation farmer and the owner of The Modern Milkman and Oakridge Dairy. "Not only does Between Rounds offer a delicious product, they meet our high standards, they're local and they have the capacity to supply our local customers need."
Between Rounds is the brainchild of brothers Jerry and Joseph Puiia, whose hallmark is manufacturing and selling their own bagels, which sets them apart from other cafés. The popularity of their bagels inspired the Puiias to strike up wholesale partnerships with independent grocers and others such as The Modern Milkman, who then provide Between Rounds fresh baked bagels to their customers. Currently, Between Rounds has more than 30 wholesale partnerships in Connecticut and Massachusetts.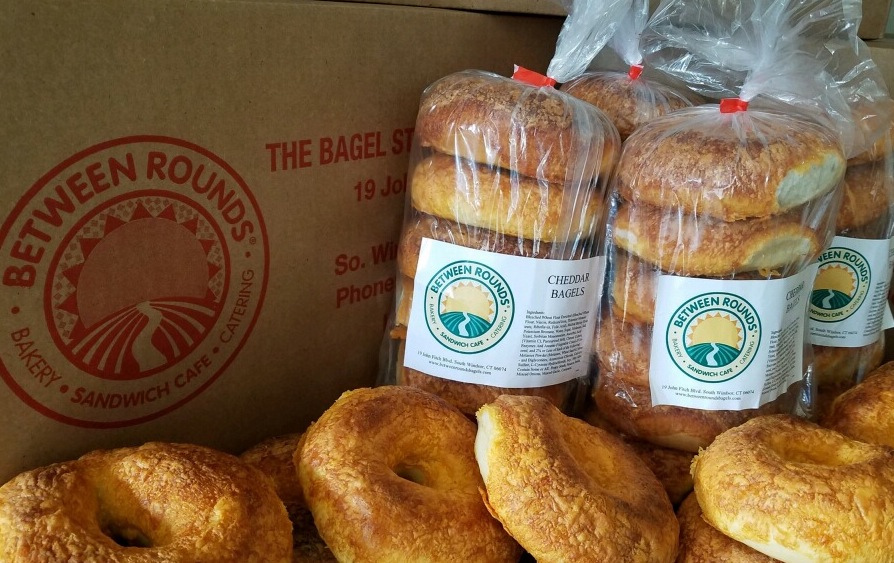 In December, Between Rounds invested in a new double rack oven and proof box, which enabled them to significantly increase their bagel production. The company ramped up manufacturing on their wholesale side as they continue to supply signature bagels to an increasing number of independent grocers and new partners such as Modern Milkman.
"Between Rounds is a family-owned business and proud to partner with the Bahler family, who have been providing high quality products for generations," said Between Rounds co-founder Jerry Puiia. "For more than 30 years, we've been baking our signature bagels in our South Windsor bakery. Now local families can enjoy our fresh bagels through The Modern Milkman's convenient home delivery of dairy and pantry staples every week."
About The Modern Milkman
Founded in 2019, The Modern Milkman sells direct to the consumer by taking an old-school approach and making it modern. The company offers subscription services for the home delivery of fresh milk, butter, cheese, eggs, bread, and now Between Rounds bagels. Owned and operated by the 130-year-old Oakridge Dairy and led by Seth Bahler, The Modern Milkman is changing the face of dairy. Not only are their farmers committed to milk produced with the highest standards that is guaranteed fresh, they have teamed up with other local farmers and businesses such as Between Rounds to provide customers a weekly order "fresh from the farm, delivered to your home". Visit https://www.modernmilkman.com
About Between Rounds Bakery Sandwich Café
Founded in 1990, Between Rounds Bakery Sandwich Café is a unique bakery café and bagel shop renowned for their fresh, baked-onsite bagels and baked goods as well sandwiches, wraps, salads, soups, specialty coffees and a unique line of giftware. Between Rounds offers patrons an upscale, fast-casual dining experience with free Wi-Fi.
Between Rounds is licensed to manufacture prepared foods, and wholesales their breakfast and lunch sandwiches to gas station convenience stores in Hartford County and beyond. The company is also a wholesale bagel supplier to many independent grocers throughout the region. Between Rounds signature bagels are delivered to grocers fully baked so no additional labor is required of the bakery department.
Between Rounds locations include South Windsor, Vernon, Manchester and Tolland, CT. Franchise opportunities are available. Corporate headquarters are located at 19A John Fitch Blvd, Route 5 in South Windsor, CT. For more information about their unique franchise offerings, contact (860) 291-0323 or visit www.betweenroundsbagels.com