Between Rounds Bakery Sandwich Café is supporting Samuel Adams & The Greg Hill Foundation Restaurant Strong Fund to help fellow Connecticut residents in the restaurant industry who have been impacted by restaurant closures during the COVID-19 pandemic.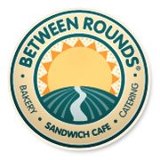 Between Rounds, the unique bakery café and bagel shop with locations throughout Connecticut, has donated 5 percent of all online orders (placed through their website) during the month of April to the Restaurant Strong Fund.
"Between Rounds is a family-owned business and so far, we've been able to continue to provide our customers with takeout and curbside pick-up," said Between Rounds co-founder Jerry Puiia. "Being in the business, my brother Joe and I understand what many restaurants are going through. We feel strongly about supporting individuals and families impacted by the closures and in need of financial help at this time."
Supporting First Responders & Healthcare Workers
The Puiia family is also committed to providing support to Connecticut's first responders and healthcare workers. Between Rounds is offering free coffee to first responders during the COVID-19 pandemic. Police, fire, ambulance, nurses, doctors and healthcare workers may visit any Between Rounds location (take-out or drive-thru) and receive a free fresh brewed coffee, hot or cold, any size. No purchase necessary.
For anyone looking to show their support and thank healthcare heroes, Between Rounds delivers meals that have been donated to healthcare workers/organizations (hospitals, medical offices, etc.). Minimum order is 5 lunch sandwiches. To donate meals, place an order online at www.betweenroundsbagels.com
About the Restaurant Strong Fund
Samuel Adams and The Greg Hill Foundation have teamed up to support those from the restaurant industry across the country who have been impacted by the Covid-19 closures. Learn more by visiting the Restaurant Strong Fund website, https://www.restaurantstrong.org/index.html
About Between Rounds Bakery Sandwich Café
Founded in 1990, Between Rounds Bakery Sandwich Café is a unique bakery café and bagel shop renowned for their fresh, baked-onsite bagels and baked goods as well sandwiches, wraps, salads, soups, specialty coffees and a unique line of giftware. Between Rounds offers patrons an upscale, fast-casual dining experience with free Wi-Fi.
Between Rounds is licensed to manufacture prepared foods, and wholesales their breakfast and lunch sandwiches to gas station convenience stores in Hartford County and beyond. The company is also a wholesale bagel supplier to many independent grocers throughout the region. Between Rounds signature bagels are delivered to grocers fully baked so no additional labor is required of the bakery department.
Between Rounds locations include South Windsor, Vernon, Manchester and Tolland, CT. Franchise opportunities are available. Corporate headquarters are located at 19A John Fitch Blvd, Route 5 in South Windsor, CT. For more information about their unique franchise offerings, contact (860) 291-0323 or visit www.betweenroundsbagels.com.