Between Rounds Bakery Sandwich Café, the unique bakery café and bagel shop with locations throughout Connecticut, has recently invested in new equipment at their South Windsor headquarters.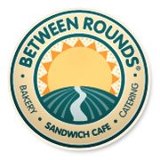 Between Rounds has invested in a new double rack oven and proof box. The new equipment enables them to double capacity, which means they have significantly increased their bagel production. The company has also hired additional staff to help meet production and distribution demands.
"The new equipment enables us to ramp up manufacturing on our wholesale side as we continue to supply our signature bagels to an increasing number of independent grocers and others," said Jerry Puiia, co-founder of Between Rounds. "We are continuing to invest in new equipment."
For almost 30 years now, Between Rounds has been making their delicious signature bagels in South Windsor.
Between Rounds is the brainchild of brothers Jerry and Joseph Puiia, who have established locations in Vernon, South Windsor, Manchester and Tolland. The Puiia hallmark is manufacturing and selling their own bagels, which sets them apart from other cafés. The popularity of their bagels inspired the Puiias to strike up wholesale partnerships with independent grocers who carry them in their bakery departments, and this has been highly successful. Between Rounds currently has partnerships with over 30 grocery retailers in Connecticut and Massachusetts.
About Between Rounds Bakery Sandwich Café
Founded in 1990, Between Rounds Bakery Sandwich Café is a unique bakery café and bagel shop renowned for their fresh, baked-onsite bagels and baked goods as well sandwiches, wraps, salads, soups, specialty coffees and a unique line of giftware. Between Rounds offers patrons an upscale, fast-casual dining experience with free Wi-Fi.
Between Rounds is licensed to manufacture prepared foods, and wholesales their breakfast and lunch sandwiches to gas station convenience stores in Hartford County and beyond. The company is also a wholesale bagel supplier to many independent grocers throughout the region. Between Rounds signature bagels are delivered to grocers fully baked so no additional labor is required of the bakery department.
Between Rounds locations include South Windsor, Vernon, Manchester and Tolland, CT. Franchise opportunities are available. Corporate headquarters are located at 19A John Fitch Blvd, Route 5 in South Windsor, CT. For more information about their unique franchise offerings, contact (860) 291-0323 or visit www.betweenroundsbagels.com.