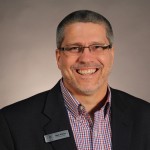 Mark Mobley has been appointed Executive Director of Georgia CALLS, the Georgia Center For Abundant Living Life Skills, a unique 501(c)3 non-profit helping high-risk, returning citizens make a successful transition from incarceration back into society as business entrepreneurs.
Georgia CALLS, in partnership with the Governor's Office of Transition, Support & Reentry, Georgia Department of Corrections and Phillips Transitional Center, is a powerful initiative that aims to dramatically reduce recidivism, boost economic growth, and create safer neighborhoods in Georgia.
Due to Georgia CALLS' significant growth, Mobley has stepped into the role of Executive Director, while (former Executive Director) Jay Reeder continues to provide vision, direction, and vital involvement from his post as Georgia CALLS Founder and Chairman of the Board, and as CEO of VoiceNation.
For more than a decade, Mobley has been the Senior Pastor for Living Word Worship Center in Jefferson. Over the past 15 months, he has served as a consultant to VoiceNation and has been thoroughly involved in Georgia CALLS since the planning stages of the project. He collaborated with the team during the development and implementation stages, and expanded his availability to take on a more active role with Georgia CALLS as needed. With an extensive background in non-profits, education, and the local government, Mobley's expertise will help Georgia CALLS grow into its future.
Mobley is a City Councilman for District 4, Jefferson, and a Board Member of Jackson County Habitat for Humanity. His experience includes nearly 15 years as Instructor and President at Free Chapel School of Discipleship and five years as a public high school math teacher. He holds a Bachelor of Science in Education from the University of Georgia. His pastoral studies were completed at Rhema Bible Training Center.
"This is a significant move for our organization. With a lifelong friendship and years of experience working together, I am certain our program participants and the program itself will achieve new heights as Mark pours into both through his new role as Executive Director," said Reeder.
Mobley resides in Jefferson, GA.
About Georgia CALLS
Georgia CALLS, Georgia Center For Abundant Living Life Skills, located in Buford, GA, is a 501(c)3 organization created to ease the transition from incarceration back into a productive, healthy routine in the community. This unique reentry initiative is a pioneering collaboration between non-profit, for profit and government entities working together for the common good of society.
Georgia CALLS, a program in partnership with the Governor's Office of Transition, Support & Reentry, the Georgia Department of Corrections and Phillips Transitional Center, is transforming mindsets, growing leaders & building entrepreneurs up, one life at a time.
Utilizing a powerful combination of exclusive job/life skills training, paid work experience in the call center, intensive case management services, and optional discipleship classes, participants in the Georgia CALLS program learn to build strong character, explore their own entrepreneurial desires, and in turn give back to their own communities. Georgia CALLS works to make a last community impact by cultivating entrepreneurs and mentoring participants to be the CEOs of their lives.
For more information about Georgia CALLS, visit http://www.gacalls.org.