North River Home Care announces the launch of a monthly "Caregiver Support Group". The group will serve as a resource for families, caregivers and the greater South Shore community. The first meeting is set for Tuesday, November 14, 5:30 p.m.  Moving forward the group will meet on the second Tuesday of every month at 5:30 p.m.
The "Caregiver Support Group" will meet at the offices of North River Home Care at 275 Longwater Drive, Norwell in Assinippi Industrial Park.  Light refreshments will be available.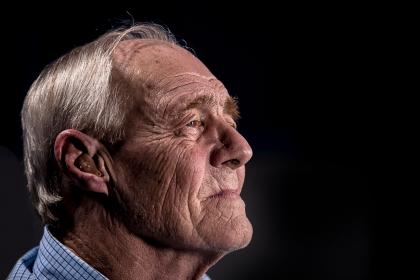 The support group focuses on caregivers of a loved one with memory impairment.  There are many terms for this memory loss such as dementia, Alzheimer's or Mild Cognitive Impairment, but they all bring on an emotional journey for the caregiver.  The group will help guard participants along this path as they care for a loved one with memory loss.
Nadine Shweiri RN will lead the Support Group.  Nadine is the Independent Living Director at Fairing Way campus located within Union Point in South Weymouth, MA which offers both Independent living, short term rehab and nursing home care.
Nadine brings over twenty years' experience in caregiving to the senior industry.  For the past several years, Nadine's career path has focused exclusively on senior living for older adults with dementia. She works with staff, seniors with dementia and their families and caregivers to develop tools to improve communication and maximize quality of life.
There are many worries and fears when caring for a loved one with memory loss.  The support group is designed to help participants connect with others experiencing the same challenges.
Benefits of the support group include:
Connecting with others
Learning from other caregivers
Revealing new research and information from the facilitator
Underscoring resources within the greater South Shore community
Coping strategies for caregivers
About North River Home Care
North River Home Care team members understand firsthand how crucial it is for family members to obtain superior home care services for a loved one needing assistance.  The team is dedicated to serving seniors in the community with reliable, personalized in-home care services that truly make a difference.
The North River Home Care staff sees the many challenges that today's families face when trying to balance senior care, family care, and work. The mission is to ensure a better quality of life for our elderly clients and peace of mind for their families. The company is family owned and the Norwell and Sandwich, MA offices serve all of the South Shore and Cape Cod.
Services include personal and companionship care, respite care, transportation, dementia and Alzheimer's care.
To register for the Support Group, please email Nadine Shweiri RN at nshweiri@fairingway.org.
For more information about the Caring for the Caregiver, other programming or services, please contact North River Home Care located 275 Longwater Drive, Norwell, MA 02061 and 449 Route 130, Suite 20, Sandwich, MA 02563, online at www.NorthRiverHC.com and (781) 659-1366.
Overwhelmed? Isolated? Caring for the Caregiver Support Group meets Tuesday, November 14 at North River Home Care, Norwell.Read More