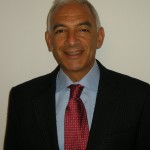 Steve Rodman, CPA, MST, President of Rodman & Rodman, P.C., an independent accounting firm with a specialty practice in clean technology and renewable energy projects, recently became one of 12 graduates of the 2012 class of Fellows of the Leading Clean Energy Ventures (LCEV) program.
The Leading Clean Energy Ventures Fellowship is an innovative development program offered by the New England Clean Energy Council (NECEC) and Boston University School of Management. Designed for experienced entrepreneurs and executives, the program focused on the complexity of energy markets and diverse clean technology companies at various stages of development.
"The Leading Clean Energy Ventures program is a terrific program that is focused on solving real world market challenges. It is a must for those looking to transition into the clean energy sector," noted Rodman.
Rodman is a member of the Northeast Sustainable Energy Association (NESEA) which is a chapter of the American Solar Energy Society and the nation's leading regional membership organization promoting sustainable energy solutions. The Rodman & Rodman firm is also a member of New England Clean Energy Council, and a sponsor of the Association of Cleantech Incubators of New England (ACTION).
Rodman & Rodman's "Green Team", is a specialized green energy and clean technology practice within the firm that focuses on alternative energy producers and investors. The Green Team provides clients in biomass, wind, solar, geothermal, landfill gasses, municipal solid waste, hydroelectric and hydrokinetic sectors of the renewable energy industry with expert green energy tax advisory, accounting services and business strategy through all stages of their project and business lifecycles.
About Rodman & Rodman P.C.
Founded in 1961 and listed in the Boston Business Journal's "Top 50 Firms", Rodman & Rodman, P.C. provides accounting, tax and business services to small and medium-sized companies. With a focus on strategic planning, Rodman & Rodman goes beyond traditional accounting services and takes a proactive approach when serving clients to increase, preserve and sustain clients' financial net worth. The Rodman & Rodman Green Team is a specialized green energy and clean technology accounting and tax services practice within Rodman & Rodman, P.C. that serves "green" clients throughout the U.S. The company is Green Business Certified and in 2010 and 2011 was named one of the "Best Accounting Firms to Work For" in Accounting Today.
From business valuations, taxation, audits, fraud detection and prevention services and succession planning to a variety of accounting IT services including software selection, implementation and training, the team at Rodman & Rodman serves as comprehensive advisors to clients. For individual clients, the company offers personal advisory services such as planning for real estate transactions, obtaining financing, estate planning and retirement planning as well as planning for college education.
Rodman & Rodman, P.C. are located at 3 Newton Executive Park in Newton and 25 Braintree Hill Office Park in Braintree, MA. For more information, email info@rodmancpa.com, visit their website at www.rodmancpa.com or contact (617) 965-5959.