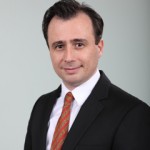 South Shore Skin Center celebrates the second anniversary of their Skin Cancer Mohs Surgery Unit located at One Scobee Circle in Plymouth, and announces the addition of Navid Bouzari, M.D., Board Certified Dermatologist and Mohs micrographic surgeon.
As one of only two Mohs micrographic surgical centers for skin cancer in Southeastern Mass., the Skin Cancer Mohs Surgery Unit offers the highest level of skin cancer care for patients located on Cape Cod and south of Boston. The treatment center is led by Richard F. Eisen, M.D., a Board Certified Dermatologist and highly skilled Mohs micrographic surgeon.
Dr. Eisen is joined by Navid Bouzari, M.D. a Boston-trained Mohs micrographic surgeon. Dr. Bouzari is certified by the American Board of Dermatology and is on staff at South Shore Hospital in South Weymouth and Jordan Hospital in Plymouth. He is a member of the American Academy of Dermatology, the American College of Mohs Surgeons, the American Society for Dermatologic Surgery, the Women's Dermatologic Society, the Massachusetts Medical Society and the Melanoma Skin Cancer Committee of the American Academy of Dermatology. He is an internationally published author on dermatological issues and diseases.
The Skin Cancer Mohs Surgery Unit is conveniently located, reducing the need for patients on the South Shore to travel long distances through high traffic areas to receive Mohs surgery. Appointments are scheduled in a timely manner to minimize wait times for patients awaiting skin cancer treatment. The 2,780 square foot surgical center houses seven surgical suites, a histotech laboratory, nursing suite and a spacious reception area. On-site free parking is available. New patients and referrals are accepted.
The Skin Cancer Mohs Surgery Unit works closely with a patient's primary care physician or dermatologist to ensure the highest level of communication and care in the treatment and management of all types of skin cancer.
About Mohs Micrographic Surgery
Mohs micrographic surgery is special skin cancer surgery performed at the Skin Cancer Mohs Surgery Unit that is very precise and removes the least amount of tissue to remove the cancer with the highest cure rates. This type of surgery is used to treat basal and squamous cell carcinomas as well as melanoma. It is ideal for skin cancer on the face, instances of recurring cancer and large or ill-defined areas of cancer.
"The number of cases of skin cancer is rising rapidly in the greater Boston area, particularly on the South Shore," explained Dr. Eisen.
He continued, "The Skin Cancer Surgery Unit is well-situated at the half-way point between Boston and Cape Cod and conveniently located at exit 7 off Route 3. Our accessibility and our 'no wait list' for skin cancer surgery are a couple of reasons why we've been so successful."
South Shore Skin Center – Healthy Skin For Life
South Shore Skin Center is an award-winning, progressive dermatology practice for medical, surgical and cosmetic services. South Shore Skin Center is a unique team of physicians, physician assistants, nurses, medical assistants, surgical assistants, and licensed aestheticians who are all specialists in dermatology and share a passion for excellence and a commitment to providing the highest level of care to both children and adults in the greater Boston area.
The practice is one of only two in Southeastern Massachusetts with a Skin Cancer Mohs Surgery Unit that specializes in Mohs micrographic surgery. South Shore Skin Center's Skin Cancer Mohs Surgery Unit in Plymouth offers immediate surgical appointments and an expert surgical staff with a combined 30 years of experience.
South Shore Skin Center offers cosmetic dermatology treatments for wrinkles, age spots, acne scarring, birthmarks, hair removal, tattoo removal and more using the Fraxel re:store DUAL and Fraxel re:pair lasers, ePrime (Evolastin procedure), Candela VBeam, Gentlelase, Gentle YAG, and Alex lasers. The practice also offers a full range of affordable anti-aging services including Clear + Brilliant, Botox, Restylane, Perlane, Juvederm and other wrinkle fillers; volumizers such as Radiesse and Sculptra; Thermage; microdermabrasion; medical grade facials, micropeels and chemical peels. Oncology esthetics is also offered.
South Shore Skin Center has been awarded South Shore Living's Best of the South Shore in 2011 and 2012. They are located at One Scobee Circle, Unit 3, in Plymouth, Mass. (508) 747-0711 and at 223 Chief Justice Cushing Highway, Suite 202, in Cohasset, Mass. (781) 383-3340. For more information, visit the website at www.southshoreskincenter.com.