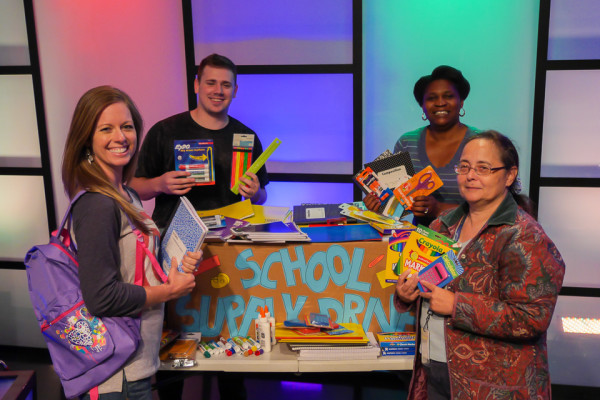 Voice4Nations, the non-profit outreach of virtual phone service company, VoiceNation, recently held a School Supply Drive to help children in need obtain the necessary, and often expensive, supplies for the new school year.
Hundreds of school supplies, ranging from binders, notebooks and markers to calculators, flash drives and backpacks, were collected to benefit families in need of assistance. Voice4Nations donated the items to LAMP Ministries Inc., Good News at Noon, and Ivy Creek Elementary School for distribution. Voice4Nations was also able to provide school supplies directly to a local family of six who lost their home in a fire just as school was getting back into session.
Voice4Nations received donations from Wal-Mart Supercenter Hamilton Mill, Wal-Mart Supercenter Collins Hill, individuals and families in the community, as well as their own staff.
"There are families in our community who don't have the resources for purchasing school supplies, which means that the children return to the classroom at a disadvantage because they don't have the tools they need to succeed. Our goal was to provide the school supply necessities," explained Jay Reeder, founder of Voice4Nations. "We truly appreciate everyone who contributed to our School Supply Drive and helped make such a positive impact on families within our community."
View the Voice4Nations School Supply Drive video: http://www.voice4nations.org/content/operation-give-back-school-supply-drive-2014
About Voice4Nations
Voice4Nations, the non-profit outreach of VoiceNation, acts as a voice for the nations – a voice for those who can't speak for themselves, like the 50 percent of all children who live in poverty.  Voice4Nations' goal is to create awareness, encourage people to make a difference, and connect them with successful organizations where they can make a contribution directly funding the need.
A new generation of Voice4Nations.org has been launched to address the organization's three key initiatives: bullying prevention, the global water crisis, and homelessness.
To learn more about Voice4Nations, visit http://voice4nations.org/