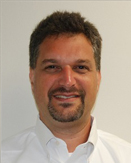 Mark Diodati, a Certified Public Accountant, has recently been promoted to Partner at Damon & Associates, Inc., a leading accounting and tax firm in Pembroke, MA.
Diodati, a resident of Weymouth, MA, specializes in financial reporting, corporate and individual tax, and accounting. He consults with many small business owners to help them achieve their financial goals. For five years previous, Diodati was an Associate at the firm and also served as the Audit Manager, where he was responsible for managing projects, the budget and accounting staff.
Diodati is a member of the American Institute of Certified Public Accountants (AICPA) and the Massachusetts Society of Certified Public Accountants (MSCPA). He is a graduate of Thayer Academy High School in Braintree, MA and holds a Bachelor of Science in Accounting and Finance, as well as a Master of Science in Accounting from Northeastern University in Boston.
"Mark is a tremendous asset to the firm for building strong long-term relationships with clients," said Michael Damon, CPA, founder of Damon & Associates.
About Damon & Associates, Inc.
For more than three decades, Damon & Associates' experienced CPA team has been providing professional accounting, audit and tax services to businesses and high net-worth individuals throughout Massachusetts. The firm's typical business client has sales ranging from $1M to $50M.  They also represent individuals seeking a high degree of consulting services in addition to annual tax preparation. The firm is located at 300 Oak Street, Suite 220 in Pembroke, MA.  For more information, contact (781) 924-5684 or visit http://www.damoncpa.com.
Mark Diodati, CPA, MSA Promoted to Partner at Damon & AssociatesRead More