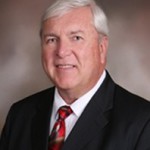 On Wednesday, November 17, 2010, Rodman & Rodman P.C., will speak to the Newton Retirement Planning Club on the topic of "How Much is Your Business Worth" at 7:00 p.m. in the Trustees Room of the Newton Library, located at 330 Homer Street in Newton. This seminar is open to the public and there is no cost to attend.
The seminar will be led by John P. McGovern, a CPA and Certified Valuation Analyst (CVA) at Rodman & Rodman, PC. He is Accredited in Business Valuation (ABV) and has over 20 years of experience in valuing privately held businesses in a number of different industries.
McGovern will discuss the importance of obtaining business valuations on a regular basis. Through business valuation, business owners gain a better knowledge of their assets versus liabilities as well as asset values for loan, divorce and estate planning purposes.
A business valuation performed by a qualified professional such as McGovern has the benefit of reducing uncertainty with respect to the issues of fairness, litigation defense and protection from taxing authorities who often challenge valuations that are not prepared with due professional care.
To reserve your seat at the "How Much is Your Business Worth" seminar, RSVP to Coordinator Richard Suder at 617-329-1185 or richard.suder@yahoo.com.
Rodman & Rodman, P.C.
Founded in 1961, Rodman & Rodman, P.C. provides accounting, tax and business services to small and medium-sized companies throughout New England. With offices in Newton and Braintree, Rodman & Rodman focuses on strategic planning – going beyond traditional accounting services and taking a proactive approach when serving clients to increase, preserve and sustain clients' financial net worth.
Rodman & Rodman P.C has been listed in the Top 50 Firms by the Boston Business Journal and they have been named one of the "Best Accounting Firms to Work For" in Accounting Today.
From business valuations, taxation, audits, fraud detection and prevention services and succession planning to a variety of accounting IT services including software selection, implementation and training, the team at Rodman & Rodman serves as comprehensive advisors to clients. For individual clients, the company offers personal advisory services such as planning for real estate transactions, obtaining financing, estate planning and retirement planning as well as planning for college education. Rodman & Rodman Certified Public Accountants are located at 3 Newton Executive Park in Newton and 25 Braintree Hill Office Park in Braintree, Mass. For more information, visit their website at www.rodmancpa.com or contact (617) 965-5959.