Adaptation. While traveling last month I had the "aha" moment of how drastically travel has changed. How have standard elements changed in your world?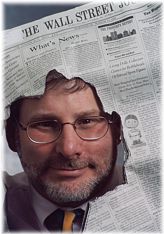 First, we all know airliners have become stripped down school buses in the sky. Space is tight, food is limited and you are at the mercy of person wedged in next to you.
Second, Airbnb has completely revamped accommodation options. Now you can choose a room, an apartment or a villa at short money and on your terms.
Third, Uber has reduced costs and wait time.
These seismic shifts have also been felt in my PR/Marketing world. The Huffington Post has become a "go to" source for news and (many) opinions. Streaming radio allows out of market access. Hulu and YouTube are a strong alternative to conventional TV. Netflix is nibbling away at cinema. Follow ads haunt our Internet experience.
The challenge is to embrace the new, bolster the old and keep an eye on the horizon for the next innovation.
What are the major shifts in your world? Do they bring savings, wider selection, immediacy?  How do you remain current? How do you compete?
Quote to Consider
"Change is the law of life. And those who look only to the past or present are certain to miss the future."
~ John F. Kennedy