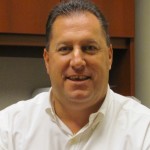 Employees today are well aware of their rights in the workplace. As a small business owner, are you aware of their rights? HR Knowledge, Inc., providers of integrated HR, payroll and benefits services serving organizations throughout the Northeast with offices located in the Boston metro area, advises small businesses of the importance of knowing employee rights and offers three tips for getting "in the know".
According to Jeffrey C. Garr, CEO of HR Knowledge Inc., "Employers are not always knowledgeable of their employees' rights. We find this to be more common in small business. As a matter of fact I just learned of an employer that requires their employees sign an agreement at hire that they cannot take a lunch break or coffee break at any time during the day. They must work their full eight hours daily without any breaks. This is in clear violation of the law, namely that those employees are allowed a minimum of two 10 minute breaks every four hours worked. "
He continued,"Most employers are good employers; it is the few that treat their employees terribly that affect the rest of us. Nonetheless laws are laws."
The Massachusetts Commission Against Discrimination (MCAD) is the state's Chief Civil Rights Agency. Essentially, this government body ensures that all businesses within the State of MA are compliant in their employment of employees. Any employee who feels they have been discriminated against may file a "Charge" or a "Complaint" against that employer at MCAD. Most all complaints must be filed within 300 days of the alleged infraction.
Unfortunately, what small business owners don't know can hurt them when it comes to employment laws and regulations. Ignorance is not bliss nor is it accepted as an excuse when in violation of the law. If you are caught not following process/procedure/law it can be costly. It is imperative to have the proper "blocking and tackling" in place as an employer to prevent frivolous lawsuits from occurring.
There are attorneys who would be thrilled to take on a case where employee rights have been violated. They take the case on "contingency" which means the employee has legal representation at no cost to them. The attorney is confident enough in the case that he/she will represent the employee on a percentage of the settlement. The employer has to pay for their own legal representation, which can cost thousands of dollars and settlements can be in the hundreds of thousands to millions of dollars.
Garr offers 3 key tips to small business owners:
Obtain proper training. Business owners and any staff that supervises employees should be enrolled in an HR training program. The program should teach key components of effective management of employees and employee rights.
Obtain an HR Audit for your small business. A complete and thorough HR Audit will identify where an employer is not compliant or is at risk. This audit should review your employee handbook, process, procedures for hiring, firing, interviewing, reviews, job descriptions and much more.
Consider Employment Practice Liability Insurance. This is the only liability insurance that will protect an employer from lawsuits in the workplace as discussed in this article. Without this insurance the employer stands alone in claims made against them.
About HR Knowledge, Inc.
HR Knowledge, Inc. is a leading Business Process Outsourcer (BPO) serving emerging to mid-sized companies throughout the Northeast. HR Knowledge has the experience and technology to efficiently provide best-in-class integrated HR services at an affordable cost to clients. HR Knowledge's leaders have more than 100 years of combined experience and provide expert guidance in Human Resource management, Group Benefits Brokerage, Payroll Processing & Managed Services, Financial Services and Recruiting and Hiring Process Management (HPM). Through their comprehensive Human Resource Services, HR Knowledge helps organizations minimize operational risks, reduce administrative costs and better serve their people.
HR Knowledge has been recognized as a Gold Level Broker by Harvard Pilgrim Healthcare. The company is headquartered at 905B South Main Street, Suite 203 in Mansfield and their second office is located at 890 Winter Street, Suite 208 in Waltham, MA. For more information, contact (508) 339-1300 or visit their website at www.hrknowledge.com
HR Knowledge Inc. Advises Small Business Owners to Brush Up on the LawRead More