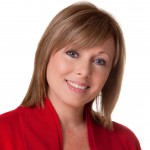 Plymouth based esthetician Mary F. Rico has completed certification in Clinical Oncology Esthetics® and expands South Shore Skin Center's practice to serve individuals with, or recovering from, cancer. The certification prepares professional estheticians to provide safe, personalized spa treatments to individuals with health-challenged skin and is earned through Clinical Oncology Esthetics® training facilitated by Touch For Cancer.
Through Clinical Oncology Esthetics® (COE), Ms. Rico underwent extensive training in understanding how cancer and therapy treatments affect the body at the dermal and lymphatic level. The program explored the side effects of cancer therapies, how those are further compounded by various medications and the importance of proper sanitation to support weakened immune systems. Certification also required Ms. Rico to learn how to perform gentle, yet effective protocols using compatible skin care ingredients.
"Beyond keeping South Shore Skin Center on the cutting-edge, this certification will allow me to safely serve a new and very deserving base of individuals with health challenged skin," Ms. Rico said. "My goal is that through the power of the esthetic touch, I can provide a soothing escape for individuals battling cancer."
"Estheticians work with the largest organ on the human body – the skin," said Morag Currin, founder of Touch For Cancer. "Understanding how to safely and effectively treat the skin, particularly when it is challenged by cancer is paramount to the psychological and physical care of the client."
Ms. Rico will offer the specialized treatments beginning on April 1, 2013 at South Shore Skin Center in Plymouth located at One Scobee Circle, Unit 3.
About Touch For Cancer
Touch For Cancer's Clinical Oncology Esthetics® training prepares licensed estheticians to provide comfort and relief during esthetic therapy treatments for clients undergoing treatment for, or recovering from, cancer. Through the specialized training, estheticians gain a deep understanding of the effects of cancer on the body and how best to accommodate those clients in the spa setting. For more information, visit, www.touchforcanceronline.com.
South Shore Skin Center – Healthy Skin For Life
South Shore Skin Center is an award-winning, progressive dermatology practice for medical, surgical and cosmetic services. South Shore Skin Center is a unique team of physicians, physician assistants, nurses, medical assistants, surgical assistants, and licensed aestheticians who are all specialists in dermatology and share a passion for excellence and a commitment to providing the highest level of care to both children and adults in the greater Boston area.
South Shore Skin Center offers cosmetic dermatology treatments for wrinkles, age spots, acne scarring, birthmarks, hair removal, tattoo removal and more using the Fraxel re:store DUAL and Fraxel re:pair lasers, ePrime (Evolastin procedure), Candela VBeam, Gentlelase, Gentle YAG, and Alex lasers. The practice also offers a full range of affordable anti-aging services including Clear + Brilliant, Botox, Restylane, Perlane, Juvederm and other wrinkle fillers; volumizers such as Radiesse and Sculptra; Thermage; microdermabrasion; medical grade facials, micropeels and chemical peels. Oncology esthetics is also offered.
The practice is one of only two in Southeastern Massachusetts with a Skin Cancer Surgery Unit that specializes in Mohs micrographic surgery. South Shore Skin Center's Skin Cancer Surgery Unit in Plymouth offers immediate surgical appointments and an expert surgical staff with a combined 30 years of experience.
South Shore Skin Center has been awarded South Shore Living's Best of the South Shore in 2011 and 2012. They are located at One Scobee Circle, Unit 3, in Plymouth, Mass. (508) 747-0711 and at 223 Chief Justice Cushing Highway, Suite 202, in Cohasset, Mass. (781) 383-3340. For more information, visit the website at www.southshoreskincenter.com.
South Shore Skin Center Esthetician Earns Certification, Extends Spa Treatments to Those with CancerRead More