Nervous about networking?  Frustrated about your networking results? Uncertain about how to follow up?  Going to a lot of networking events or participating in referral networking groups and wondering if it's a waste of time?  Most people are not comfortable with networking, yet they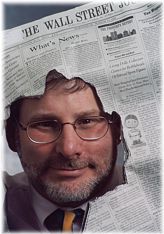 understand that networking can be the straightest line to their next client.
The "Networking is a necessity" seminar will provide actionable, practical tips of how to effectively work a room, network strategically, and build relationships that lead to new business.  Business professionals can choose from two dates and two locations for this presentation.  The seminar is free.
The seminar will be held Wednesday, March 16, 8 a.m. – 9:30 a.m., at the Plymouth Chamber of Commerce, 134 Court Street, Route 3A, Plymouth, MA  02360.  The second option is the following Wednesday, March 23, 8 a.m. – 9:30 a.m., 25 Braintree Hill Park, Suite 200, Braintree, MA  02184.
Panelists include Steve Dubin, founder of My Pinnacle Network, a grou
p of six business to business networks and PR Works, a full service marketing firm based in Plymouth, MA and Ken Cheo, President of Our Sales Coach based in Braintree, MA, helping small business owners and select salespeople double or triple their sales faster.
Networking tips and tactics will include how to work a room, how to stand out in a crowd, how to manage the exchange of business cards, how to select someone to talk with, how to get a prospect to open up, how to disengage, how to pick the right events, planning ahead, and how to follow up and take effective next steps.
Although the seminars are free, seating is limited to 20.  Please RSVP to Steve Dubin, SDubin@MyPinnacleNetwork.com, 781-582-1061.
Networking is a necessity – Tips on making it less painful. Free seminars in Braintree and Plymouth.Read More