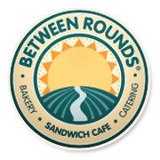 Between Rounds, a unique bakery café and bagel shop with locations throughout Connecticut, has announced a new business opportunity for recent college graduates.
The Between Rounds Bakery Sandwich Café company is currently offering recent college graduates a franchise opportunity through their Gas Station and Convenience Market "Kiosk" program. The Between Rounds kiosk store is a non-traditional convenience store/gas station model that offers gas station customers the ability to purchase Between Rounds specialty coffee, fresh made breakfast and lunch sandwiches, fresh baked bagels and assorted bakery items from a clean, well-designed store (drive-thru window is optional) adjacent to the filling station.
Creating their own first job and career, college grads are able to take advantage of Between Rounds' low start-up costs – with a discounted franchise fee of $18K and the overall investment coming in at approximately $120K for a standard store with no drive-thru – compared to similar franchises. The franchise opportunity for recent grads may also be attractive to parent/recent grad teams.
"Recent grads don't have to be concerned about starting completely from scratch, developing a business plan, defining a market and so on," explained Jerry Puiia, co-owner of the franchise. "They can put their newly acquired knowledge to work and launch their own business using Between Rounds' recipe for success. We offer brand recognition, proven operations and plenty of training and support to ensure success. You could not ask for a better franchise opportunity than Between Rounds."
The family-owned Between Rounds has been in business for more than two decades and is the brainchild of brothers Jerry and Joe Puiia, who are Staten Island, NY natives.  Between Rounds current locations include South Windsor (corporate headquarters), Vernon, Manchester and Tolland.
Between Rounds' first kiosk store is located at 206 Merrow Road, Citgo Express Gas Station in Tolland.  It is owned and operated by Sami Kahn, a New York native who settled in Connecticut over a decade ago and now resides in Tolland. "I had looked into a number of coffee and fast food opportunities and was very impressed with Between Rounds from the start.  The products are very high quality and very fresh because they are made every day.  My main motivation is to provide the best product possible to customers," noted Kahn.
For more information about the Between Rounds Bakery Sandwich Café opportunity, visit http://franchise.betweenroundsbagels.com.
About Between Rounds
Founded in 1990, Between Rounds Bakery Sandwich Café is a unique bakery café and bagel shop renowned for their fresh, baked-on site bagels and baked goods as well sandwiches, wraps, salads, soups, specialty coffee and a unique line of giftware.  Between Rounds offers patrons an upscale, fast-casual dining experience with free Wi-Fi and the added convenience of a drive-thru window.
Between Rounds is expanding and franchise opportunities are available. In 2013, the company was selected as a Military Friendly Franchise®, which places Between Rounds Bakery Sandwich Café in an elite group and is testimony to the company's commitment to supporting military veterans interested in franchise opportunities.
Between Rounds' current locations include South Windsor, Vernon, Manchester and Tolland.  Corporate headquarters are located at 19A John Fitch Blvd, Route 5 in South Windsor, CT.  For more information about Between Rounds franchise opportunities contact (860) 291-0323 or visitwww.betweenroundsbagels.com.