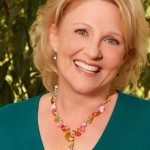 Julie Ferman, a renowned matchmaker and the former principal of Cupid's Coach matchmaking company will head eLove's newest offices in Los Angeles and Westlake Village.
eLove, the fastest growing matchmaking firm in the country, recently acquired Cupid's Coach, bringing the total number of eLove matchmaking offices to 50 nationwide. Ferman, who has been in the matchmaking business for more than 20 years and who is responsible for more than 1100 marriages, has been named Executive Director of eLove's LA and Westlake Village offices.
Ferman has worn a number of hats over the years, including that of personal matchmaker, consultant, dating coach, professional speaker and media personality. She has appeared on Good Morning America, The Today Show, NBC's "Match Off", E's "Kendra" and was recently awarded iDATE's "Matchmaker of the Year Award".
In addition to offering clients both traditional matchmaking through eLove's existing model and mutual selection matchmaking using detailed personal resumes and professional photos, eLove's Ferman will provide high end personal matchmaking services and a full menu of coaching services to singles throughout California.
According to Ferman, "We're very proactive about finding the right match for our clients. Now, with eLove's expanded offerings, we can search for the right match from within our client base, as well as through the passive referral members we recruit through avenues such as events and affiliate referrals. It's a win-win for our clients."
"We help singles make that all-important initial connection with the right people. Our goal is to dignify and simplify the love search process for selective, relationship-minded professionals," Ferman continued. "For example, if you're a concert pianist with a passion for classical music who would like to meet someone in a similar profession with similar interests, we can help. We aren't just going to provide our client with a number of introductions to people who may or may not be right for him. We're passionate about making successful connections."
Ferman is a member of the Board of Directors of Matchmaking Pro, the International Association of Professional Matchmakers. She is a frequent speaker at national and international Internet Dating conferences and received the Best Matchmaker award from the Internet Dating/Social Networking conference at iDate2010.
For complete information on eLove's matchmaking and online dating services, visit www.elove.com.
For a free copy of Paul A. Falzone's book "eLove: A Singles Guide", please visit www.elovesuccess.com.
eLove is all you need
eLove, the next evolution in dating, has arrived. eLove is the first "life stage company" within the dating industry to provide a full range of dating services, from internet to traditional matchmaking to high level mutual selection matchmaking, based on how serious singles are about meeting their soul mate. Never before has a dating service catered so completely to everyone regardless of their age, sex, or relationship goals. With 50 matchmaking offices in 23 states and an online dating network of more than three million singles worldwide, eLove is everything that singles have been wishing for whether they are looking for casual dating or a serious, committed relationship.
eLove's Matchmaking Service offices are located in: Arkansas (Bentonville, Fort Smith, Little Rock); California (Los Angeles, Palo Alto, Sacramento, San Diego, Santa Rosa Walnut Creek, Westlake Village); Connecticut (Glastonbury, Stamford); Illinois (Chicago, Downers Grove, Normal, Schaumburg, Rockford); Indiana (Carmel, Ft. Wayne); Kansas (Overland Park, Wichita); Kentucky (Louisville); Maryland (Columbia, Frederick); Massachusetts (Newton, Norwell, Shrewsbury, Woburn); Michigan (Bingham Farms); Missouri (Springfield, St. Louis); Nebraska (Lincoln, Omaha); New Jersey (Saddle Brook); Nevada (Las Vegas); Ohio (Cincinnati); Oklahoma (Oklahoma City, Tulsa); Pennsylvania (Mechanicsburg); Rhode Island (Warwick); South Carolina (Greenville); Tennessee (Memphis, Franklin); Texas (Austin, San Antonio); Virginia (Falls Church, Richmond); Wisconsin (Appleton, Elm Grove, Madison).
For more information on eLove, visit www.elove.com.